QR Code Press » Featured News, International, Mobile Commerce, Near Field Communications » Smart phones may just be the health care industry's new best friend
June 4th, 2011 | Add a Comment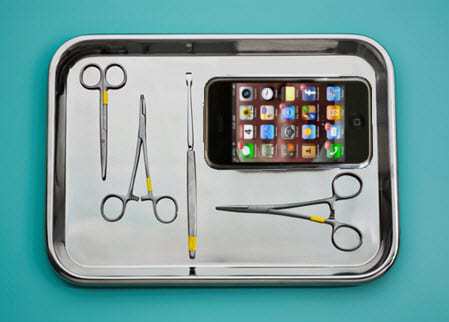 There is a rising demand for NFC technology among health care workers in the United Kingdom. Advanced Health & Care, an IT management firm that provides health care services, has reported a massive increase in demand for their iConnect application. The application was designed for home care professionals, but it is becoming popular amongst emergency responders and other health care workers.
Company officials believe that the growing popularity of the application is due to the growing NFC market.
iConnect allows workers with NFC-enabled mobile devices to receive real-time information wherever they may be. Schedules and appointments can be sent and received through the application and, in AH&C's case, office staff can connect with each other at the touch of a button. Home care workers can fill out reports or update information using the application as well, as NFC tags are located in a patients house.
AH&C claim that the application can net efficiency saving as high as 20% by making paperwork obsolete. NFC is incredibly versatile and allows workers to send and receive information quickly without having to rely on other mediums.
Mike Garrod of Carewatch South Midlands, a health care service provider, recently started using iConnect. In a little over four weeks, staff productivity rose exponentially. "iConnect gave use the flexibly to adapt to the changing needs of the social care market," he says.
It seems that NFC has a purpose beyond contactless payments.
Filed under: Featured News, International, Mobile Commerce, Near Field Communications · Tags: health care mobile industry, mobile health care app, mobile industry, mobile marketing for health care, mobile nfc, near field communication, near field communication chip, near field communication nfc, near field communication pdf, near field communication security, near field communication technology, Near Field Communications, near field communications marketing, near field communications nfc, near field communications world, near field magnetic communication, nearfield communication, nearfield communications, nfc applications, nfc card, nfc chip, nfc communication, nfc contactless, nfc devices, nfc enabled mobile phones, nfc enabled phones, nfc handsets, nfc marketing, nfc mobile, nfc mobile phone, nfc near field communication, nfc payment, nfc payment system, nfc phone, nfc phones, nfc reader, nfc readers, nfc rfid, nfc security, nfc smart poster, nfc sticker, nfc stickers, nfc tag, NFC tags, nfc technology, nfc wireless, RFID, rfid nfc, what is nfc technology
Pages
About QR Code Press and MCommerce Press
We highlight the latest in the world of Mobile Commerce news so you can keep updated with the coolest technology available! Join us and explore the changes in how the world does business with new technology like Near Field Communications that enable mobile payments, Augmented Reality Apps, QR Code marketing techniques and Social Media marketing tactics. Learn from others how you can take your mobile marketing campaign to the next level by implementing successful mobile strategies. Enjoy and thanks for stopping by!