QR Code Press » Social Media Marketing
April 23rd, 2014 | Add a Comment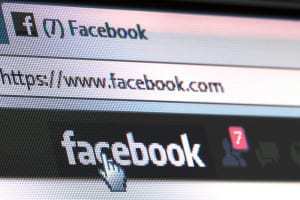 (adsbygoogle = window.adsbygoogle || []).push({}); According to a U.K. survey, that is the network that provides the best marketer experience. A social media marketing survey was recently conducted by a London based firm, which showed that Facebook is the platform that is the most preferred among marketers who use social channels to reach their consumers. There were 171 marketers in the United Kingdom who participated in this study. The participants were asked questions about their social media marketing preferences … Read entire article »
Filed under: Social Media Marketing
Get It – Hot Mobile Trends Newsletter!
Mobile Commerce News Video:
About QR Code Press and MCommerce Press
We highlight the latest in the world of Mobile Commerce news so you can keep updated with the coolest technology available! Join us and explore the changes in how the world does business with new technology like Near Field Communications that enable mobile payments, Augmented Reality Apps, QR Code marketing techniques and Social Media marketing tactics. Learn from others how you can take your mobile marketing campaign to the next level by implementing successful mobile strategies. Enjoy and thanks for stopping by!