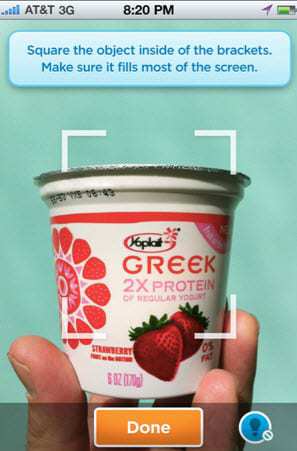 Yoplait Greek has just unveiled its brand new advertising campaign and packaging that allow consumers to use their smartphones to help in the effort to battle hunger throughout the country.
Shoppers across the United States can use their smartphones to download the free Yoplait Greek4Good mobile app that allows them to experience a new level of interaction with the cups for Yoplait Greek products. With this app, available from Greek4Good.com, as well as at the Twitter and Facebook pages for the brand, yogurt shoppers are able to unlock messages from the brand.
Furthermore, New York City and Chicago shoppers will have the added opportunity to use the mobile app to view billboards and other ad postings throughout those cities, which provide augmented reality experiences.
_____________________________
Technology Quotes That Invite Thought - "If your plans don't include mobile, your plans are not finished." - Wendy Clark, Coca-Cola
_____________________________
In order to decode the messages on the billboards and ad postings, users must have the free app downloaded into their smartphones. They can then hold the phone up to the image and – through the use of the camera lens on the device – the Greek lettered message will translate itself into English on the device screen, and the surrounding figures will become animated.
Every time a message is decoded using the viewfinder from the app, the user will have earned a point toward the Feeding America member food bank. Feeding America is the biggest charity for domestic hunger relief within the United States and has over 200 member food banks which serve all 50 of the states, as well as Puerto Rico and the District of Columbia.