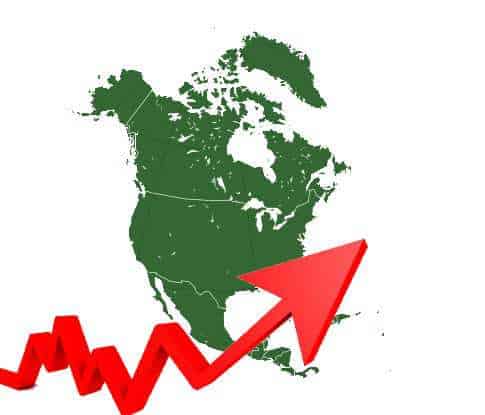 The world's biggest independent mobile ad network, InMobi, has issued its Quarterly Mobile Insights Report: North American Edition, which covered data from July to September 2011 and showed that the region had experienced a tremendous amount of growth in the mobile advertising marketplace.
In fact, the InMobi report showed that there was an increase of an enormous 50 percent in that period of only 90 days. InMobi has now achieved almost 27 billion impressions per quarter within the North American region alone.
Though it suggested that the top North American mobile device is the Apple iPhone 4, with a 5.2 percent market share, followed by the Blackberry Curve 8520 and the BlackBerry Torch 9800, which each have a 4.2 percent share, it was the Android OS that had made staggering headway. It represented approximately 40 percent of all of the North American ads, which was almost twice that seen by Apple, with its 21 percent.
Android has confirmed its position within the marketplace with a solid amount of growth over the last 9 months and has taken in almost seven new share points within the last three months. Equally, Apple's share has dropped. Worldwide, Android has stepped up as the top operating system for the first time ever in the third quarter of 2011, having taken the position from Nokia OS.
InMobi vice president of global research and marketing, James Lamberti, explained that mobile has been heavily embraced by consumers and its usage has spiked in this last quarter. He added that this rising trend is "highlighting the need to implement effective mobile advertising campaigns, especially in the run up to the holiday season."