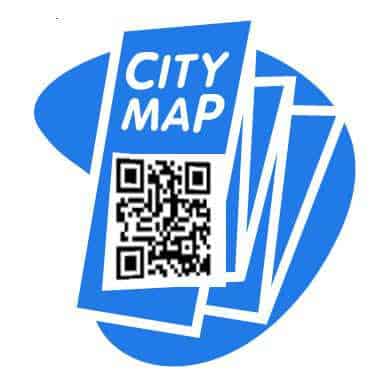 The city of Port Townsend, Washington, has announced that it will be using QR codes and Microsoft Tags to their maps of the city. Town Graphics, a company that specializes in creating interactive maps, will be providing hand-drawn pictorial maps of the Olympic Peninsula Victorian town. The company has provided two mock-ups that provide proof of concept of the endeavor.
The codes on the mock-up maps link to sponsors videos on YouTube. The company is making use of the versatility of the codes, taking advantage of the fact that the content attributed to the codes can be changed at any time without changing the codes themselves. The codes will represent a number of businesses that are participating in the campaign and will promote their services, special events, blog posts, and even link to company's social media profiles.
"2D codes are the perfect digital vehicle for the tourist business," says Larry Morris, owner of Town Graphics. Using the codes is a way to put information at the finger-tips of consumers, allowing them to quickly access information they might find interesting. Businesses can provide special offers through the use of QR codes as well.
As the number of smart phone owners continues to rise, QR codes and other such barcodes are well on their way to becoming a familiar symbol. QR codes are allowing businesses to connect with their customers, fostering a more personal interaction rather than the faceless dealings that have been standard in the past.