QR Code Press » Featured News, Mobile Commerce, Mobile Marketing » iLoop Mobile joins Google GoMo to offer solutions and services for the mobile web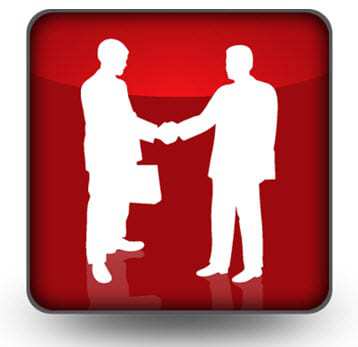 Mobile marketing services and solutions industry leader, iLoop Mobile, has announced that it has partnered with Google GoMo in order to provide companies with superior options, resources, and tools that will allow them to "go mobile" and take advantage of marketing for the mobile environment.
The GoMo initiative by Google is one that is designed to assist companies to communicate with consumers by way of their mobile devices. There are a number of different services provided by GoMo, as well as industry resources and information that will make it easier for companies to take their first steps into the tremendous opportunities available to them on the mobile Web.
On the GoMo site, companies can monitor the performance and appearance of their websites using the GoMoMeter tool. Furthermore they will be able to obtain personalized advice for the larger development of their websites in order to make them more mobile friendly to their customers.
The GoMo site also gives useful information regarding best practices for mobile site launches, current trends in mobile marketing and use, as well as a select list of providers – a list in which iLoop Mobile is included. These features can be very helpful to agencies and companies that are building their mobile websites.
According to the iLoop Mobile COO, Steven Gray, the company is quite enthusiastic about being "a part of this Google initiative, and see it as an ideal way to help the market reach the mobile consumer."
He added that the participation of iLoop Mobile in assisting Google to bring companies into the unmatched potential of the mobile environment aligns ideally with the organization's mobile site solutions and services.
Filed under: Featured News, Mobile Commerce, Mobile Marketing · Tags: best practices for mobile site launch, build mobile website, free mobile marketing, GoMoMeter tool, Google GoMo, iLoop Mobile, mobile advertising companies, mobile market, mobile marketer, mobile marketing, mobile marketing agencies, mobile marketing agency, mobile marketing and advertising, mobile marketing applications, mobile marketing blog, mobile marketing campaigns, mobile marketing companies, mobile marketing company, mobile marketing firm, mobile marketing firms, mobile marketing forum, mobile marketing industry, mobile marketing news, mobile marketing platform, mobile marketing service, mobile marketing services, mobile marketing strategies, mobile marketing system, mobile marketing tools, mobile marketing trends, mobile media marketing, mobile site developer, mobile web companies, mobile web firms, mobile web services, mobile website developer, what is mobile marketing