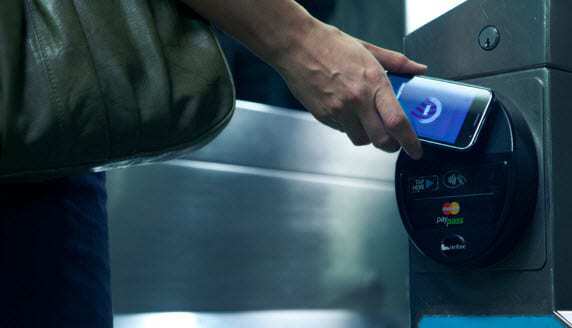 Though credit cards are still the standard here in the United States, in other parts of the world – such as Kenya – smartphones have replaced the card and card-reader technology which are now considered to be obsolete in that nation.
In fact, among Kenyan adults, 70 percent use their mobile phones to pay for goods and services at a point of sale, and this country is not alone. Around the globe, an ever increasing number of people are using their mobile devices to pay for retail goods, groceries, and other purchases.
Though the U.S. has fallen behind many of these emerging market countries in this sense, Visa and Google have declared their intentions to change that. They intend to make smartphones work over credit card terminals across the country using a technology known as near field communication (NFC), which involves a chip installed within the smartphone that communicates with a reading device over short distances to be able to complete transactions through a credit card account.
Field tests for Google Wallet are already underway using the NFC technology that allows phones to be tapped against a VeriFone terminal to make a purchase using stored credit card data. This ability is currently available only with one model of mobile phone: the Nexus S 4G.
That said, according to Bill Gajda, the head of mobile technology at Visa, by the completion of 2012, all VeriFone devices will be enabled with NFC technology.
Visa will soon be starting its own mobile technology trials with its payWave, which works in conjunction with its partnership with Bank of America, Wells Faro, Chase, and U.S. Bank. With payWave, the app must be launched on the device, activating the antenna on the phone. This allows the user to hold the mobile device over a VeriFone terminal in order to transmit the necessary payment information for the transaction.
Security precautions are being taken to ensure that an unauthorized device will not be able to obtain the information being exchanged during the transaction.