A wall of quick response codes at a Taiyuan job fair has been created to let people scan to find new positions.
Though most people would think of QR codes as a barcode that is useful in print advertising for products and brands, some companies are now seeing the opportunity of advertising other types of offerings, such as job postings.
This led to the printing of a wall of quick response codes at a job fair that was held in the Shanxi province in China.
The Taiyuan Evening News reported that QR codes scans were being used to give job seekers the ability to be able to send a digital copy of a résumé to a potential employer. This saved them from having to carry a hard copy of their résumé with them. Not only did this mean that less paper had to be used throughout the employment seeking process at the job fair, but it also made it easier, faster and less expensive for the unemployed to apply for posted positions. This is not the first time that this type of technique has been used, but it does help to illustrate the expansion of the use of these barcodes.
The high tech job fair made it possible for a job application to be submitted with little more than scanning QR codes as a requirement.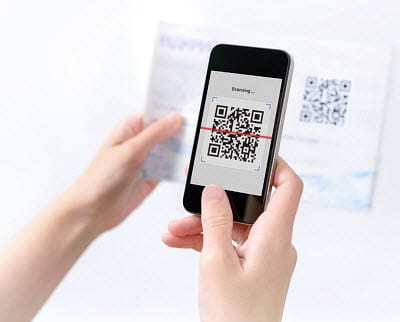 The method that was used in order to take advantage of the quick response codes was for O2O format (online to offline). What this meant was that the people attending the fair would bring their mobile devices with them and would then scan the 2D barcodes in order to receive an electronic ticket. They were also provided with the contact information of the companies, and the ability to deliver their resumes digitally, directly to those businesses that were posting a job for which the individual felt qualified.
Considering that this was not a small job fair, it was quite the significant undertaking. At this one event, there were over 500 companies that were seeking to fill more than 9,000 positions. This meant that the QR codes made it much easier for those businesses to be able to receive, store, and sort through the many different applicants who were in attendance. Among the companies who participated were Yanshan Petrochemical and China Pacific Insurance Group.