Quick response codes have been added to panels near certain gravesites to provide more information than names and dates.
The Central Cemetery in Aschersleben, a town in the Saxony-Anhalt district of Salzlandkreis, in Germany, has decided to add QR codes to small signs throughout the historic site in order to give smartphone users the opportunity to learn more about the deceased who are buried there.
To start, there will be 21 signs next to grave stones from the 1860s to help people to learn more.
Across the cemetery, there are about 7,000 historic gravestones. Due to their age, the majority of them represent lives that have become all but forgotten. Other than the dates, names, and the occasional brief epitaph, those who have passed have moved into near anonymity. The use of the QR codes has been designed to allow people to remember more than the most basic data about those who are buried there.
The "Path of Remembrance" has now been worked into the cemetery and includes QR codes to be scanned.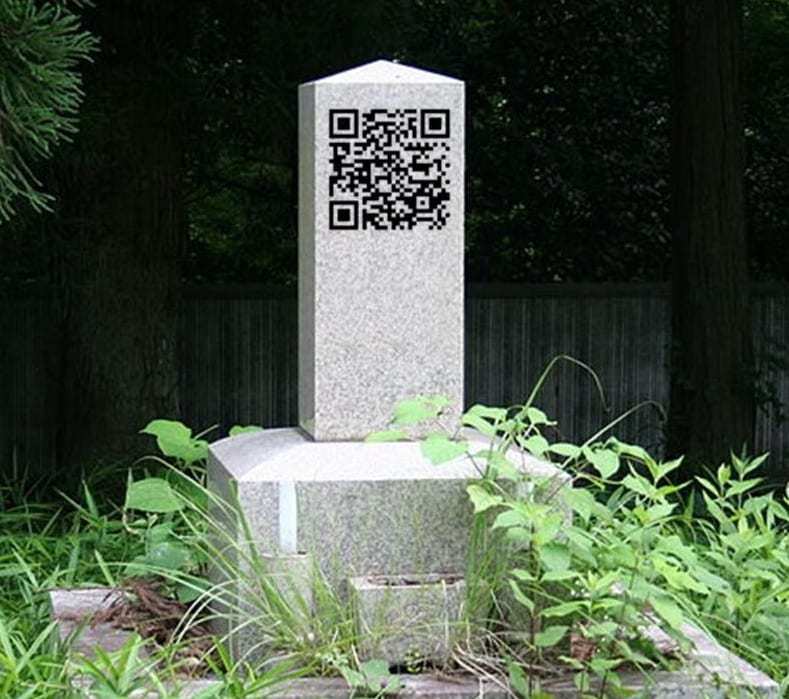 This was the result of an effort by the administration of the cemetery, in combination with the History Workshop, and an advertising agency called Layoutzone. The response from the local community has been a very positive one. In fact, according to André Könnecke, the head of the Leiter des Bauwirtschaftshofes Aschersleben construction company, the people from the area are thrilled, and it has made it possible for schools to do fascinating projects with regards to urban history.
The Layoutzone advertising agency was involved in order to ensure that the technical operations would function properly. Since the quick response code program was first created, the cemetery has averaged about 5,000 monthly scans.
This has added drive to a growing trend for the use of QR codes in cemeteries, as other gravesites in the area have also revealed that they will be introducing the barcodes to their own grave stones. This is particularly true when it comes to the historic cemeteries in Germany, that are hoping to be able to preserve the knowledge that still exists about the people who are buried there, and to provide a respectful way to make that information easily available.