Mobile commerce has become a powerful force in the business world. Smartphones are the most widely used electronic device in the world, so it was only a matter of time before commerce began to evolve to become more mobile-centric. As mobile technology continues to grow more prolific, new commerce structures are being formed to support the use of smartphones, tablets, and other devices. This will have a major impact on various business sectors and those that are unwilling to adapt could become a footnote in history, if not forgotten entirely.
Nearly all everyone born between the late 1980s and early 2000s has a mobile device of some kind, with 72% of these devices being smartphones. In the U.S., three-quarters of the population knows how to use a smartphone and these people frequently use their devices on a daily basis. These devices are dictating how people connect to one another and how they interact with the world around them. They are also having an effect on how people interact with businesses. Companies that do not have a mobile presence are finding it more difficult to capture the attention of mobile consumers.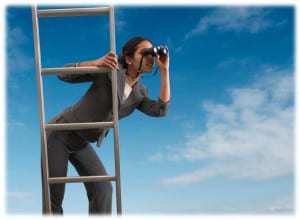 The future of mobile commerce has many possibilities. In the retail sector, businesses are beginning to become more mobile-centric, offering services that are designed specifically for mobile consumers. These retailers are coming to embrace mobile payments, supporting digital wallets and various types of new commerce platforms. Location-based services are also allowing businesses to find and provide consumers with targeted marketing and special offers. Physical stores are beginning to become packed with barcodes that can be scanned to initiate a transaction, with products being delivered to a specified address.
As mobile commerce takes hold, every surface is showing the potential to become a shopping platform. Pop-up stores using QR codes and NFC tags are becoming more common. These stores can show up anywhere, but they don't sell physical products directly to the hands of consumers. Instead, shoppers must scan barcodes and purchase products directly from the mobile devices. They can choose to pick up these products at a physical store or have them delivered to their homes.
Retailers that don't have a mobile presence are finding it difficult to connect with a new generation of consumers. They are losing the ability to engage these consumers in an effective way and, as such, losing revenue and relevance among consumers. If these businesses do not take steps to become more mobile friendly, they could find themselves in a very precarious position between sustainability and obsolescence.