DD Perks Rewards Program members aren't the only ones to benefit from the mobile ordering feature.
What started as an exclusive feature for DD Perks Rewards Program members with an enrolled Dunkin' gift card, is being made available to all Dunkin' Donuts customers with the Dunkin' app. The new Guest Order feature lets any customer place an On-The-Go Mobile order through the app and pick it up by either walking in-store or going through the drive-thru.
The new app update will make it easier for guests to place a mobile order.
Placing an order via the On-The-Go Mobile order feature is easy. Guests simply need to select "Guest Order" on the redesigned Dunkin' app home screen, choose the menu items they want, and then pay using either credit or debit. According to the company news release, more payment options will be made available later this year.
In addition to the new On-The-Go Guest Order feature, the app update has also improved user experience and includes a fresh new design and streamlined UX. When logged into the app, customers will not only find it easier to place a mobile order, but DD Perks members can continue to track and earn rewards points, redeem for free beverages, view current offers, and so on.
DD Perks members will also be able to earn points for every eligible purchase via the Dunkin' app, no matter their payment method.
It doesn't matter if they choose to pay with cash, debit, credit, or a Dunkin' gift card, all available forms of payment will count toward earning points for all eligible purchases, starting in October.
To earn points, DD Perks member only need to have their DD Perks loyalty ID QR code in the app scanned before they pay. The points that they earn on the purchase, plus their points balance, will be included on their printed receipt.
At present, Dunkin' has over 12 million members in its DD Perks Rewards Program. Currently, customers earn five points for every dollar they spend on a qualifying purchase. Once 200 points are accumulated, the customer receives a coupon for a free beverage reward, which is redeemable at any participating Dunkin' restaurants.
"Since launching the Dunkin' App and the DD Perks program more than five years ago, we've continuously introduced innovative new features to maximize its utility for our guests, while recognizing our members with rich rewards," said Vice President, Digital and Loyalty Marketing for Dunkin' U.S. Stephanie Meltzer-Paul, in the press release.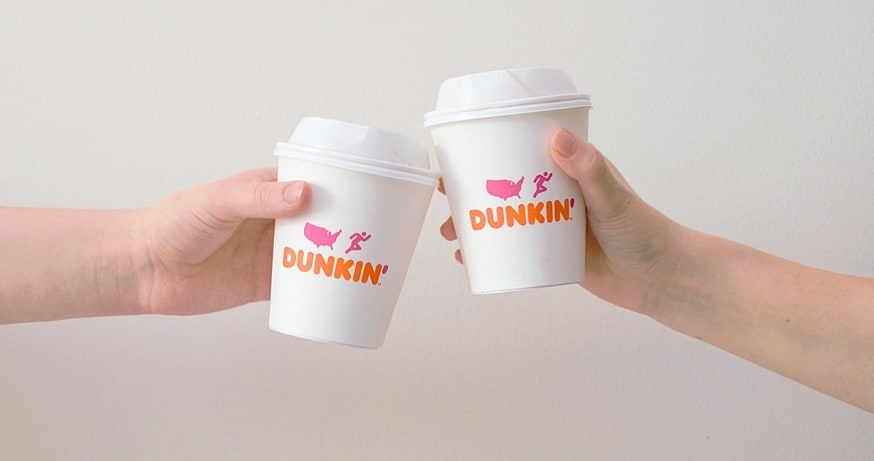 "With the nationwide rollout of On-The-Go Guest Ordering and by making our loyalty program more flexible, we're ensuring that all of our guests can take advantage of mobile ordering and DD Perks, which we're confident will help fuel further growth in our digital ecosystem."