It was a man named Frederick Barnard that coined the phrase "A picture is worth a thousand words" in an article he wrote commending the effectiveness of graphics in advertising.
Technology has advanced light years from when F. Barnard wrote that article back in 1911 but his words were nothing short of prophetic.
There is a clear pattern of evolution when attempting to understand where technology is heading.
First we had websites that were filled with text and information, then came blogs that decreased the amount of text and used images and videos to express ideas. Then came apps like Instagram and social media platforms such as Pinterest where the visual has completely terminated the need for text.
The mobile phone industry followed suite and phone calls turned into Facetime and letting your friends and family know where you are turned into apps such as Foursquare.
Mobile devices used to have big keyboards and small screens. Today, companies are struggling with the challenge of how to fit the biggest screen possible onto the smallest phone and the external keyboard is a thing of the past.
When it comes to digital marketing and engaging users and potential customers the QR Code has been lagging behind the visual revolution.
The QR Code was invented in Japan by the Toyota subsidiary Denso Wave in 1994 to track vehicles during the manufacturing process. The computer generated code was originally designed as a functional tool created by machines to interact with machines.
Recently QR Codes have found a second calling. The QR code has been showing up on advertisements, billboards, newspapers, magazines and even in cemeteries and are being used as a bridge offline to online and turn any print ad into a dynamic and interactive online experience. Businesses are tapping into the huge mobile market that has recently outnumbered the number of PCs.
Companies are using QR Codes to engage users and potential customers and give them the ability to purchase, receive important information as well as receive coupons and deals just by scanning a QR Code. QR Code technology allows for the 6 billion mobile subscriptions to interact anywhere and anytime with the use of a mobile phone.
 "Are they good looking? Well, they have a great personality…"
QR codes are the most popular way to lead users from print to mobile. They are all around us, and people are used to seeing and scanning them. Nevertheless, due to their machine generated appearance, they stick out like a thorn in a design, and are limited as to how they can be used creatively in an image to generate people's emotion and encourage engagement. Expecting people to react warmly to a code designed for machines is like asking them to hold a conversation with an answering machine.
The Solution?  Visualead's Visual QR Codes.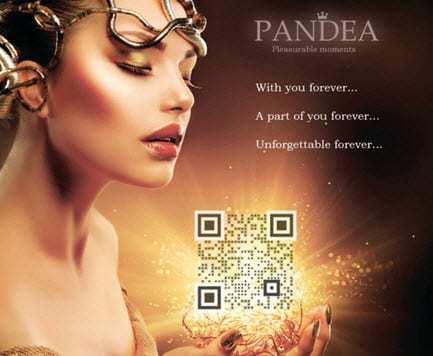 Visualead offers the first Visual QR Code Generator on the net that enables to automatically turn any image into a fully functional QR Code. QR Codes merged with designs are a much more creative, communicative and effective way lead users from print to mobile.
Studies show that the more attractive and engaging a call-to-action is, the more leads it generates. No more ugly codes that are designed for machines, Visualead's mission is clear, to turn All QR Codes in the world Visual.
This is done with a quick & easy web tool that enables to turn any design into a Visual QR Code in less than a minute and with a Visual QR Code API enabling to generate mass numbers of Visual QR Codes for businesses wanting to integrate Visual QR Code technology as part of their QR Code services.
Its time to get outside the black and white square and go Visual – Try and make yourself a Visual QR Code here