The same study also showed that Europeans were also using devices more than their counterparts in Canada.
According to the results of a mobile technology news study which were recently released, when it comes to the adoption of smartphones and tablets, Americans are moving ahead much more quickly than their neighbors to the North.
That said Canadians remain the most avid internet users in the world.
While Canadians seems to be continuing to surf the web more than anyone else, it looks as though they are continuing to do so on their larger screen devices such as desktops and laptops, as they are not as keen to make mobile technology news through device usage. Americans are adopting smartphones and tablets at a notably higher rate.
Also making mobile technology news is the rate by which North Americans are shopping.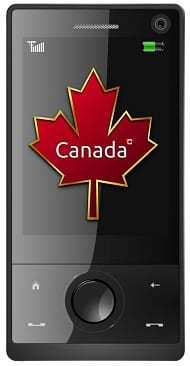 The RetailMeNot study indicated that there is a greater likelihood that an American will shop using a smartphone than would a Canadian. Among smartphone users in the United States, 53 percent would shop using their device, whereas only 47 percent of Canadians would do the same. Furthermore, Americans are also more likely to shop using a tablet (47 percent) than Canadians (35 percent).
_____________________________
Technology Quotes That Invite Thought - "We'd love to see a world where Venmo added support on the blockchain, then a Circle customer could pay a Venmo customer using their QR code or their blockchain address - and go between those instantly and for free." - Jeremy Allaire, CEO of Circle
_____________________________
According to the vice president of global operations at RetailMeNot, Josh Harding, "Canadians are still lagging the US and Europe when it comes to embracing mobile technology."
Although it may look as though Canadians are playing it safe and are shying away from making mobile technology news in terms of being shoppers over mobile devices, at the moment, they are still the most demanding from retailers when they buy. They are the shoppers who are most likely to go to greater lengths to find additional discounts and are more likely to take the opportunity to pick a purchased item up at the store so that they will not need to pay for shipping and handling costs.
The mobile technology news report revealed that 18 percent of Canadians intend to shop online to a larger extent in 2014. About 20 percent don't expect to buy anything at all online this year. That said, 20 percent feel that retailers need to improve the in-store, online, and mobile seamless experience.