Honda's in-dash system prototype uses mobile technology and voice control.
Honda Dream Drive is the first integrated driver and passenger in-vehicle infotainment, commerce, service and rewards dashboard in the automotive industry. The fully integrated car experience is a collaboration between Honda and Visa.
Drivers will be able to order a range of goods and services via the in-dash system.
The Honda Dream Drive system, an AI (artificial intelligence) based technology, was first shown as a concept during CES 2017, under a collaboration with ConnectedTravel. Since then, the Japanese auto manufacturer has reached agreements with major service and retail partners. Among these include providing services through the in-dash system, such as GrubHub, Atom Tickets, Phillips 66 and iHeartRadio, among others.
In addition to continuing its partnership with Visa for in-car payments via mobile, the company has revealed that it is also expanding its in-vehicle collaboration to include both MasterCard and PayPal.
The in-vehicle payment system enables drivers to pay for goods and services like parking, movie tickets, fuel, order ahead for food pickup as well as share drivers' location with family.
"Combining Visa's payment expertise and Honda's expansive platform, we are one step closer to transforming the car in to a new epicenter for commerce," stated Olabisi Boyle, vice president of IoT, Visa, in a press release.
The Honda Dream Drive system is equally beneficial for passengers.
For passengers, the prototype mobile-based dashboard provides the ability to play mixed reality games, read original comics stories, listen to music, watch movies, use travel applications, control the radio and cabin features, and explore new points of interest along the route. All this can be done though the passenger's mobile device.
"Honda has teamed up with industry leaders who want to understand how to best provide in-vehicle services to our customers," said John Moon, managing director, Strategic Partnerships, Honda Innovations, in the PR. "These collaborations are important to test consumer desire so we can understand how to mutually serve our customers."
Honda offered demos of its Honda Dream Drive experience at this year's Consumer Electronics Show (CES 2019),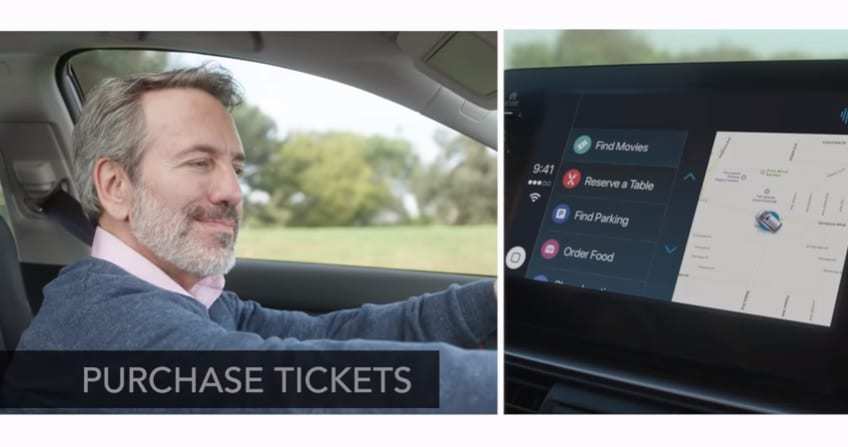 using a 2019 Honda Passport. That being said, the in-vehicle technology will reportedly be available to any of Honda's cars that are equipped with Apple CarPlay or Android Auto.