Mogix is ready for yet another record breaking holiday season, and this year it's starting with coupon codes.
Fans of the Mogix external battery charger will be thrilled to know the company is offering a 36 percent off coupon code for Amazon shoppers on Black Friday long weekend (starting Today at 4:00PM (PST) through Monday at 11:59pm). To take advantage of the savings, customers simply need to enter the discount code MGXHODAY during the checkout process.
This reduces the price by over a third on all the top Mogix products from portable chargers to digital tire gauges.
The most sought-after Black Friday product from Mogix is easily the huge capacity, yet small and light portable phone charger in white or in black. This has seen explosive sales in previous years and though the company has done its best to prepare for another huge wave of tech lovers this Black Friday, it's certain to be another story of the early bird catching the worm.
That said, for shoppers looking for a great capacity but in a backup cell phone battery they can stash in their pocket, the Mogix slim fit option is also expected to be a hot stocking stuffer item.
Mogix fans who already have the external battery charger, the brand still has more savings on top gifts.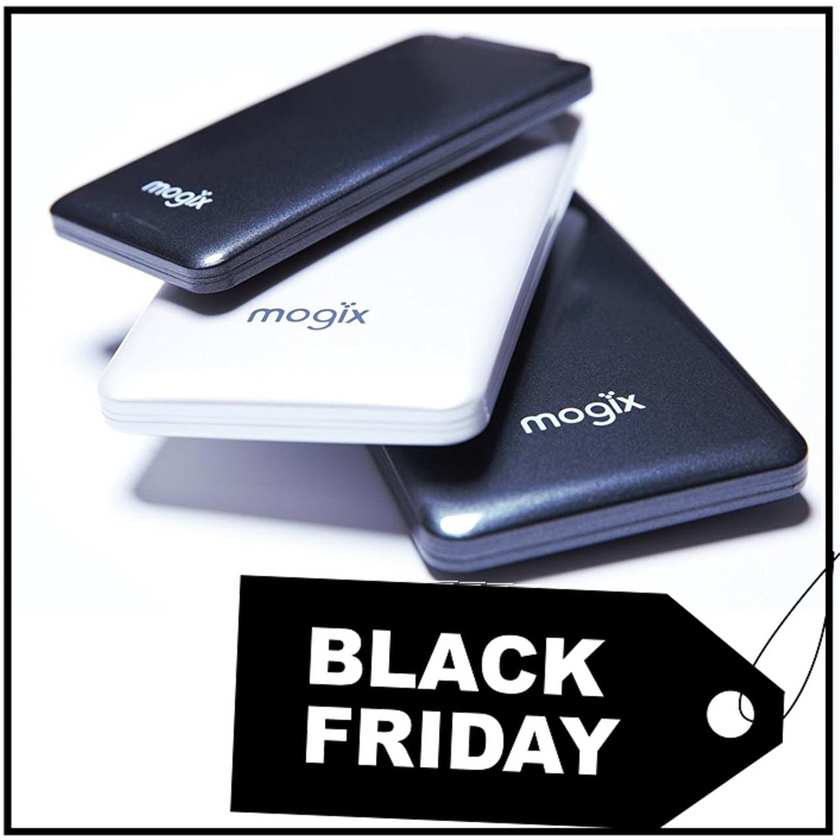 Tech lovers who already have a backup battery or two can seem tough to shop for. That said, Mogix has the perfect solution for this holiday season's stocking stuffer needs with its weatherproof mobile accessories case. This case protects everything from cords to battery packs, from external hard drives to stick drives and camera cards and even has room to tuck a smartphone away for easy access from an external pocket.
For the commuter on your list, the Mogix digital tire pressure gauge will be an easy choice. It not only offers a digital tire pressure and tread depth gauge, but also offers three additional safety tools. Drivers should keep it within easy reach at all times, in case the worst should happen. That way, they will always have a flashlight, glass hammer, and seatbelt cutter to help them – and their passengers – to make a fast and safe escape.
Each of these top products including last year's Mogix favorite, the external battery charger, is 36 percent off with the Black Friday weekend Amazon.com MGXHODAY coupon code (Today through Cyber Monday).