Mobile commerce is becoming a powerful retail force that is growing quickly among consumers and businesses
Mobile commerce may become the dominant force in the retail industry in the coming years. Consumers throughout the world are using their smartphones and tablets to shop online and in physical stores, and the number of people doing this is growing at a rapid pace. Many people favor mobile commerce because of its convenient nature, and companies that provide a convenient experience tend to find the most support among mobile consumers.
Estimates show that low-income consumers prefer mobile commerce more than their richer counterparts
According to estimates from Forrester Research, mobile commerce will represent 53% of all online retail sales made in the United States by 2018. Notably, those with low incomes tend to favor mobile commerce more than those with disposable incomes. This is somewhat different than the prevailing trend, in which the rich tend to embrace new commerce trends before other demographics. Low-income individuals have seen great promise in mobile commerce, however, and they are the demographic more likely to participate therein.
India continues to prove that it is the fastest growing mobile commerce market in the world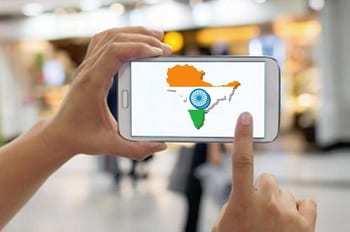 India is another country where mobile commerce is gaining ground. In the past 12 months, mobile commerce sales went from 10% to 50% of all online sales made in India, according to a report from Vision Mobile. The report predicts that 70% of all online transactions made in India will come from mobile devices by the end of this year. This makes India the fastest growing mobile commerce market in the world, and the comparatively poor are showing more favor in mobile shopping than their more fortunate counterparts.
Consumers may prefer browsers over apps when they are shopping online
Mobile commerce may become more browser-based than app-based in the future. While some retailers are choosing to shut down their mobile websites in favor of applications, this may be a short-lived trend. Consumers have shown that they are more interested in doing their shopping from a browser rather than an application. This is because browsers have better functionality, allowing consumers to view an online store better than they would be able to on a mobile app.