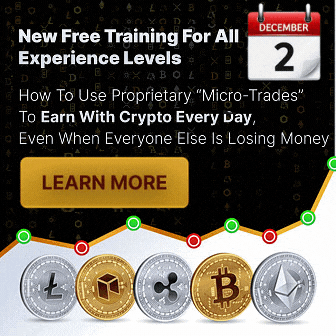 If you had asked tech companies 20 years ago if security was a simple and easy affair, they would have laughed at you. Yet now, in the modern age of smartphones, tablets and 'Bring Your Own Device' (BYOD), the history of business tech security seems rather quaint. Smartphones may save workers an average of 88 minutes a day, according to USA Today, but they also pose a significant security risk for companies.
MDM vs. MAM
To address this concern, most corporations have instituted some sort of Mobile Device Management (MDM), allowing them to wipe a phone if it is stolen or lost. Device owners are not too happy with this level of control, however, prompting the implementation of more granular controls in the form of Mobile Application Management (MAM) systems.
MAM allows for a more detailed approach to devices, letting companies screen particular apps for use on work-related devices. It also gives companies control at the application level. MAM improves security and lessens the need for a full system wipe — the only option through traditional MDM systems.
Enterprise Mobility Management
The next level of security in the BYOD world is a combination of MDM and MAM, known as Enterprise Mobility Management (EMM). EMM is the best of both worlds, allowing a company's IT department to partition a users device into two separate areas — one for work, and one for personal use. The company can control what is installed and what goes on in the work partition, and can even wipe it remotely if necessary, all while leaving the personal side alone.
This is excellent news for BYOD users who were uncomfortable with the level of access MDM gave employers to their personal information, yet still wanted to use their own device. Companies get the security they want, and employees get the privacy and device choice they demand.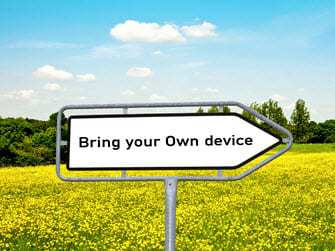 Enterprise Mobility by BlackBerry
One of the biggest contenders in the EMM arena is the Canadian company BlackBerry. The Enterprise Mobility by BlackBerry service gives companies the ability to exercise EMM controls over all major device manufacturers, including iOS, Android and of course, BlackBerry. This is a pretty significant move for the BlackBerry, who many had ruled out as a contender in the future smartphone market.
One of the largest advantages BlackBerry has against its competitors, says Information Week, is the fact that most companies already have a BlackBerry Enterprise Server, 90 percent of Fortune 500 companies, to be exact. Businesses need only upgrade to the latest version, BES 10, to use the Enterprise Mobility Service. BlackBerry is already known as the most secure mobile platform on the market. It is a simple step for most companies to make the leap to using BlackBerry for all their EMM needs.
According to BlackBerry, its Enterprise Service 10 is the only option that allows companies to manage all users through a single management console and a single platform.
The Next Level of Security
The need of employees and corporations to embrace and integrate a security solution has never been greater. It appears that EMM technologies are just what the doctor ordered, and BlackBerry has positioned itself to take full advantage of this shift. How successful the company will be in its efforts to rule the EMM market remains to be seen, but the odds appear to be in its favor.
Juha DeGraw
Juha moved to the U.S. from Finland to study mobile gaming technology. When he is not tooling around with SMS platforms, he is writing about the changing tech landscape in the U.S.