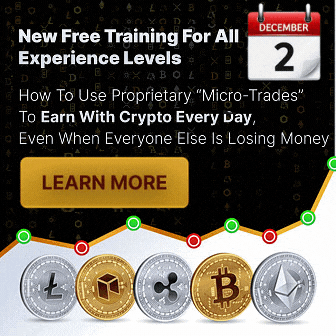 Traveling can be both exciting and a little stressful if you don't have the proper tools to help you along the way.
With a little foresight and planning you can load up your smart phone with travel apps that will help you with everything from the trip planning to converting currency, reading signs in foreign languages, and even finding public bathrooms!
The following are some indispensable travel apps that will help take the stress out of your vacation, leaving you free to fully enjoy the experience:
Tripit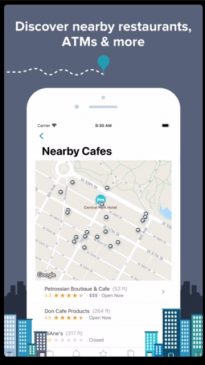 This is a great, all-in-one organizational tool when it comes time to plan your trip. Tripit lets you organize your itinerary and easily update it without having to manually enter your information. Simply forward any confirmation emails you get for things like plane tickets, hotel bookings, and rental car reservations and the app will automatically add the information to your itinerary. One of the best features of this app is that it's accessible offline once your information has been added. This means that even though WiFi can be hard to find while traveling, you can still easily check your itinerary at any time or point during your travels.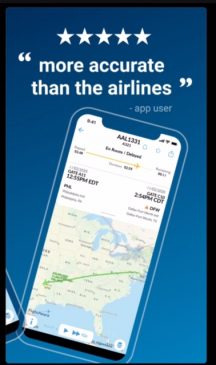 FlightAware
This app is a great way to track flights and stay advised of travel delays all over the world. FlightAware can notify you of delays on your own travel routes and lines as well as give you information about travel delays that might be affecting your plans. For example, flights are often delayed because they have trouble getting out of the airport they are flying in from. This app will help you stay informed while you wait at the gate wondering how long it should be till your delayed flight takes off.
Google Translate
Google's Pixel Buds is an important tool to help you navigate foreign languages. These headphones will translate the words you need to order food, find a landmark, or give a taxi driver directions. That being said, Google's Translate app also has a new, incredibly useful feature that allows you to take pictures of signs in other languages. The app will then translate the sign for you. This can help you navigate towns and tourist destinations where important names may not be recognizable in other languages. It can also translate museum plaques, historical markers, and public transportation notifications.
QR Code Press Team Travel Gadget Pick: Mogix Power Bank on Amazon, $21.95
XE Currency
A currency converter is a must-have when traveling to other countries. Using one will help alleviate the stress of having to constantly remember conversion rates and do mental math to know what your budget can and can't handle. XE Currency has been a popular conversion app for many years now since it is so easy to use and will allow you to select from a wide range of currencies to convert to and from. It can also be used offline though it will need an internet connection initially to download conversion rates.
Sit or Squat
This app provides information about a vital but often over-looked need when traveling: The location and state of public bathrooms. In some countries you can't count on just dropping into the nearest grocery store, gas station, or restaurant when you need to find a bathroom. Some countries may charge a fee to use public toilets, or some of their public options may consist of a hole in the ground. Sit or Squat gives you the location of public toilets and lets reviewers comment on the state of the facilities so you know what you're in for and have a chance of avoiding some of the less hygienic or more difficult-to-use options.
Specialty Areas You Would Like To Go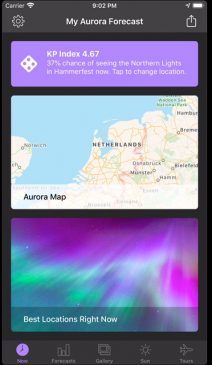 Lets say you really want to travel somewhere to see the Northern Lights but can't decide which place you will have the best shot in. There are several places to see them: Alaska, Canada, Iceland, Greenland, Norway, Sweden and Finland are the most obvious but actually catching them is a crap-shoot. In this case having a free app like My Aurora Forecast mobile app is an absolute necessity when planning a trip like this. The app gives you the best locations right now, aurora map, the aurora borealis forecast, wind statistics and sun imagery. Mobile apps like this are invaluable when trying to see wonders of the world like these. 
About the author: Ella, Content Manager for trekbible, is a writer and content specialist with a predilection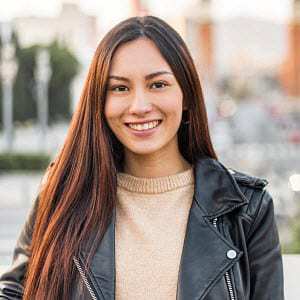 for learning and exploring new places and cultures around the world. With family scattered throughout the U.S. and South Korea, she loves to see cross-cultural influences around the world. Her favorite thing to do on her travels is to taste the local cuisine of each destination.