Walmart is following the example set by Starbucks in the mobile commerce space
Starbucks has become one of the great success stories in the mobile commerce field, which has lead other retailers to attempt to emulate this success and engage mobile consumers more effectively. Walmart has announced plans to introduce a new feature to its already popular mobile application. The feature will allow users to make use of a new service, allowing them to make mobile payments when using the application.
Walmart is introducing a new feature to its popular mobile application
Walmart's mobile payments endeavor may find significant success because it is following the example that Starbucks has set. For Starbucks, 20% of all the company's in-store transactions are being made through mobile devices. This is more than double the mobile transactions the company saw two years ago. Walmart has taken note of this success and has designed its new mobile payments feature to create a familiar experience for consumers that have already been using their smartphones to make purchases online and in physical stores.
Mobile commerce solution will be making use of QR codes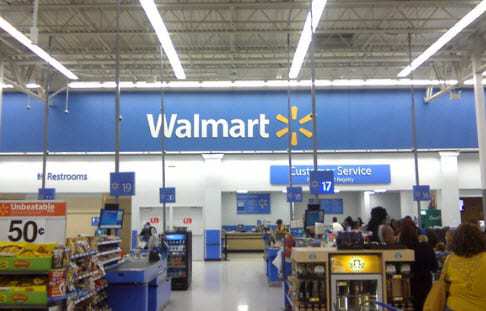 The new payment service requires users to upload their credit card, or other financial information, into Walmart's application, which will serve as a type of digital wallet. The application will then create a QR code that can be scanned by cashiers to activate a mobile transaction. The app does not use NFC technology, opting for other solutions in order to ensure that a wide range of consumers can make use of the service. QR codes have long been a prominent mobile commerce tool that has allowed consumers to make payments from their mobile devices in a convenient fashion.
Retailers are becoming more invested in the mobile commerce space
Retailers are beginning to see significant success by entering into the mobile payments space. These companies have taken note of the growing number of consumers that are beginning to rely on their mobile devices to get their shopping done. Walmart joins a long list of companies that have begun to involve themselves in the mobile payments space, hoping to provide valuable services to consumers.