The retail giant has launched a system to compete with Apple Pay and that uses quick response codes.
Walmart recently announced that it would be including itself among the newest players in the mobile payments category and that its branded system, Walmart Pay, would use QR codes as a part of the transaction verification process.
The name of the mobile payments system makes it clear that it is meant to compete with Apple, Samsung and Google, among others.
The system based on QR codes has now gone live in select locations of Walmart stores exclusively in the United States. The Walmart Pay service is being integrated into the retailer's official mobile app. It makes it possible for customers carrying their smartphones to be able to pay through the use of that device at the checkout counter, drawing funds from any major credit card, debit card, or preloaded gift card from the retailer.
The fact that Walmart Pay uses QR codes differentiates itself from some of the current leaders in mobile payments.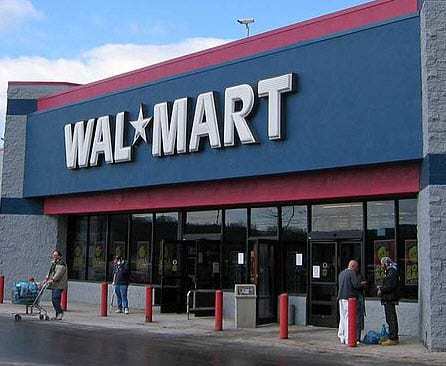 Apple Pay and many other systems that are starting to catch on among consumers have based their transaction confirmations on NFC technology. However, Walmart has opted to use quick response codes to complete this process at point of sale terminals.
In order to use this mobile wallet, a customer must select the Walmart Pay option from within the retailer's app and then scan a QRcode generated on the store's POS terminal. When the scan is made, the transaction is automatically completed and an electronic copy of the sales receipt is sent to the mobile app. iPhone users of this mobile payments service can also choose to use Touch ID fingerprint recognition as their security verification method.
According to Daniel Eckert, the Walmart vice president of services, "The simplicity and ease of Walmart Pay comes not only from how it works, but also in how it's been built." He pointed out that the use of QR codes and the other components of this mobile wallet has made it possible for it to work with virtually any smartphone and not only those that are NFC technology enabled.