Companies come together to develop new mobile commerce platform
Mobile commerce has been seeing some strong growth throughout the U.S. Many people are beginning to use their mobile devices to shop online more regularly and these people tend to spend more money through their mobile devices than they would normally spend at physical stores. U.S. Bancorp has plans to take advantage of the growing craze surrounding mobile shopping by developing a shopping application of its own. To accomplish this task, the organization has partnered with Monitise.
Demand among consumers continues to rise
Demand for new mobile commerce platforms has been on the rise for some time. As consumers become more comfortable with mobile shopping, they are beginning to want platforms that offer better features. Few organizations offer a platform that has a wide range of services, which means that no single platform has managed to win the favor of all consumers. Many people tend to move from one platform to the next very quickly, taking advantage of whatever services they can find.
_____________________________
Technology Quotes That Invite Thought - "People will accept your ideas much more readily if you tell them Benjamin Franklin said it first." - David H. Comins
_____________________________
Peri may be what large brands need to engage mobile consumers more effectively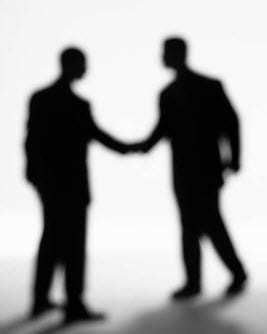 The new application being developed by Monitise and U.S. Bancorp is called Peri. It is being designed to be a white-label solution that brands can customize as they see fit. The platform is meant to add new dimensions to mobile marketing and commerce, allowing brands to engage consumers in a more dynamic way. Payments processed through the application will function in much the same way that e-commerce payments are processed today. U.S. Bancorp will store the financial information that is used with the application on its payment network to make this information easily accessible by consumers and retailers.
New platform is being designed for large brands
Peri is being developed to appeal to large brands specifically. These brands have had some trouble engaging in mobile commerce because of their longstanding reliance on physical stores and more traditional forms of commerce. Smaller brands have proven that they can adapt to the mobile space with relative ease, but the Peri platform will be made more available to small brands at some point in the future to further their reach into the mobile space.