QR Code Press » Entries tagged with "social media marketing techniques"
February 18th, 2013 | Add a Comment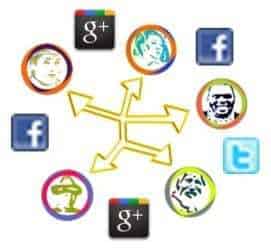 Many companies are asking themselves which is best for their own results. Though Facebook is holding its top place well ahead in the social media marketing environment, Google+ recently overtook Twitter for the second place, causing many to wonder if positions will continue to change over the next little while. It is also causing businesses to take a second look at Google+, which has been underestimated for a while. Small businesses, especially, are beginning to discover that there … Read entire article »
Filed under: Mobile Marketing, Social Media Marketing
About QR Code Press and MCommerce Press
We highlight the latest in the world of Mobile Commerce news so you can keep updated with the coolest technology available! Join us and explore the changes in how the world does business with new technology like Near Field Communications that enable mobile payments, Augmented Reality Apps, QR Code marketing techniques and Social Media marketing tactics. Learn from others how you can take your mobile marketing campaign to the next level by implementing successful mobile strategies. Enjoy and thanks for stopping by!