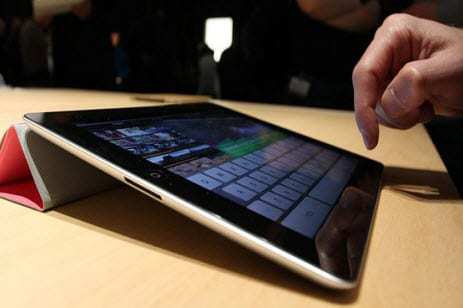 Adobe Systems has published a report that included the data it collected in its recent research, which indicated that tablet owners spend more when shopping at e-commerce websites than their PC and smartphone using counterparts.
The study included an analysis of 16.2 billion visits to 150 retail websites. It determined that tablet users spend more on individual orders than individuals who shop using their smartphones and personal computers. The average amount spent by tablet users per order was $123, in comparison to $80 for smartphone owners and $102 by individuals shopping over their home computers.
Moreover, it also found that users of tablets had a likelihood that was almost three times higher than smartphone users to actually make a purchase. At the same time, PC users were still slightly more likely to complete an order than tablet owners. The conversion rate for tablet users was 2.3 percent, while it was 0.8 percent for smartphone users and 2.5 percent for users of laptops and desktops.
Vice president of strategy and business development, John Mellor, from Adobe's Omniture Business Unit said that it is important for online retailers to stop seeing all mobile devices as equal, and that they should treat smartphone and tablet users differently as their spending behaviors are not the same.
Adobe's director of industry marketing, Austin Bankhead, said that online retailers should break the mobile channel down into these two segments so that they can each be directly targeted. He explained that tablet users as a whole are "highly responsive to promotions. They aren't just using tablets to browse; they pull the trigger and buy."
For daily posts on Mobile Commerce news and trends.