PayPal unveils new service that may make mobile commerce more convenient
PayPal has introduced a new service that may make mobile payments more convenient. The company has unveiled One Touch PayPal, which allows users of the PayPal application to initiate a purchase with a retail merchant with a single touch of the screen. The service is based on technology developed by Braintree, a mobile commerce firm that was acquired by eBay in 2013. Merchants that want to support the new One Touch PayPal service will have to make use of Braintree's software development kit.
New service will allow mobile purchases to be made with a single touch of the finger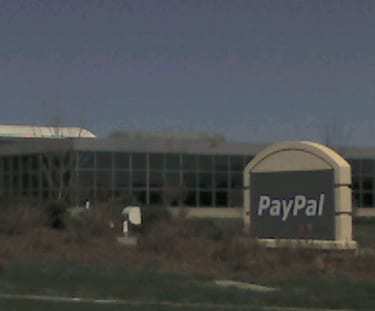 The goal of the new service is to introduce more convenience to mobile shopping. PayPal suggests that shoppers can sometimes feel annoyed with having to enter their personal information every time they want to make a purchase. The new service stores this information, making it immediately accessible and allowing for mobile payments to be issued in a relatively little amount of time. Braintree has faith in the new service, suggesting that it will make mobile payments easier and more secure.
Service makes use of Braintree technology that has powered similar services in the past
The new service taps into financial information that is already being stored by PayPal. Once this information has been associated with the service, those using the PayPal application can make a fast and easy payment. This is not the first service of its kind, of course, and One Touch PayPal is quite similar to Venmo Touch, a mobile commerce service that also leveraged Braintree's mobile commerce technology.
Convenience is a priority when it comes to mobile commerce
Convenience is the major attractor of mobile commerce. Consumers have come to expect a relatively high degree of convenience from the mobile platforms that they opt to use. If services cannot deliver convenient features, they do not typically fare well in the crowded mobile commerce market. PayPal is well aware of the need for convenient services and has taken steps to ensure that One Touch PayPal lives up to consumer expectations.