In the United Kingdom, an Italian restaurant group has used technology to celebrate an important anniversary.
In the U.K., an Italian restaurant has decided to do something a little different in order to celebrate its tenth anniversary, by serving customers dishes with QR codes on them that can be both scanned and eaten.
The quick response codes were meant to provide diners with a little bit of an interactive experience.
Edible QR codes were added to certain select dishes during the lunch service of the day of the anniversary in order to boost the interactivity of their experience while they enjoy their food. Despite the fact that the barcodes could be scanned by smartphones and they looked like the typical black and quite squares, it was still possible for diners to eat them as a part of some of the most popular dishes on the menu.
The QR codes provided diners with a way to learn more about the meals that were being served.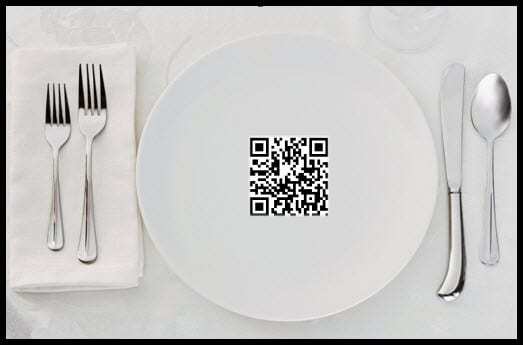 According to Cat Mealor, the deputy manager at Pesto, one of the restaurant group's locations, "Customers often ask how they can recreate the Pesto experience at home and this was a great way to help our customers do exactly this, whilst adding a fun twist to their meal."
The first Pesto restaurant was opened by Co-owners Neil Gatt and Sara Edwards back in 2006. They were among the first restaurant groups in the United Kingdom to provide people with the concept of the authentic Italian piattini. This type of dining gives customers the opportunity to be able to try a number of different smaller Italian dishes throughout a single meal, instead of having to select a single larger dish.
Edwards explained that their goal in using the QR codes was to "do something quirky to mark going into our tenth year of trading". She pointed out that since the entire idea behind this type of dining is to share dishes with family and friends, the barcodes would make it possible to share some of their recipes with their customers, following that same theme. They felt that using technology in this way "was perfect!"