The popular television series will be starting its fifth season on November 29 and is using virtual reality marketing.
A new Vikings VR app was recently launched to provide fans with a unique experience to hold them over until the next season starts. This mobile marketing technique was expanded with participation in events such as the Fan Expo in Toronto, where Vikings branded Google Cardboard virtual reality viewer devices were distributed to attendees for free.
The mobile application offers an immersive experience into the show featuring some of the hit's top characters.
Among the various scenes users view using the Vikings VR app include one of the Seer's prophecies, an argument between the sons of Ragnar Lothbrok regarding their army's strategy, Bishop Heahmund (Jonathan Rhys Meyers) vowing vengeance, an intense battle at Kattegat as well as a behind the scenes feature.
These virtual reality app features are meant to help lead up to the two-hour premier of the show's fifth season, which will occur on Wednesday, November 29 at 9 PM (Eastern)
The Vikings VR app can be viewed using any Google Cardboard or mobile virtual reality headset.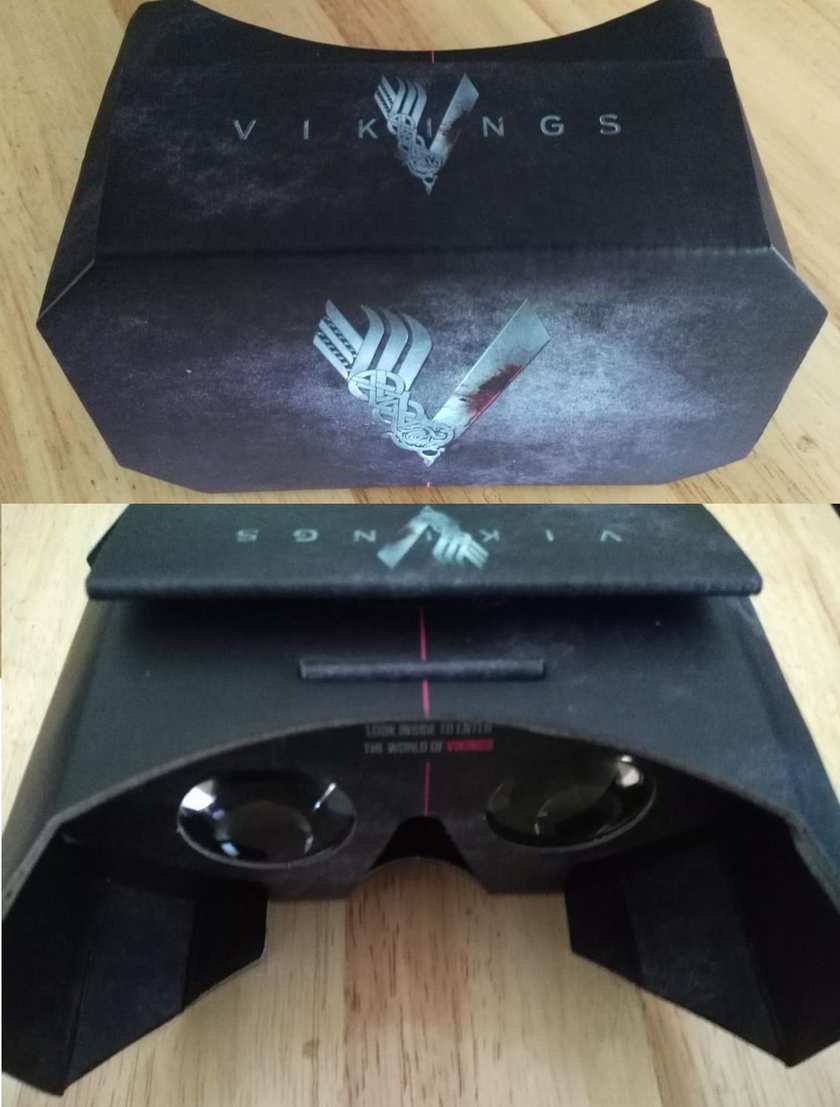 While the mobile marketing campaign included branded viewers, the mobile app's virtual reality content can be accessed using any mobile VR or Google Cardboard viewers. The application provides a number of videos in addition to the option to download further videos on top of the ones that are already there. All the videos – the originals and additional downloads – are provided by app users for free. The app recommends the use of earbuds or quality headphones for the best audio experience.
The trailer for the television show is already available on the official Facebook page. It suggests that there will be a great deal more action to expect from the upcoming season, despite the striking surprises from season 4 and the face that certain central characters will not be returning in future seasons (specifics will not be mentioned here out of respect to those stragglers who have yet to see what happened and don't wish to see any spoilers).
The Vikings VR app suggests that the next season will launch with Ivar the Boneless and Lagertha (Katheryn Winnick) facing the challenges of their current positions as well as the preparations for a significant battle.