Report highlights the potential of Russia as a major market for online retailers
Russia may be the next place for an e-commerce boom. A new report from yStats shows that online sales in Russia are growing at a fast pace. Consumers throughout the country are beginning to shop more online than they have in the past few years and as consumers become more reliant on mobile technology, large retailers are beginning to take notice. In the coming years, Russia may become one of the world's leading e-commerce markets.
Russian digital sales to reach $38 billion  by 2018
According to the report from yStats, online sales in Russia are expected to reach $38 billion by 2018. Last year, Russia was the fifth most active e-commerce market in the world, with many retailers bolstering their online presence in order to better connect with consumers. Mobile consumers have played a major role in the country's e-commerce boom as well. People are beginning to use their mobile devices to shop and pay for products online and many retailers are beginning to develop engagement tools that are focused specifically on the mobile crowd.
Rocket Internet Ag and eBay are investing in the Russian e-commerce space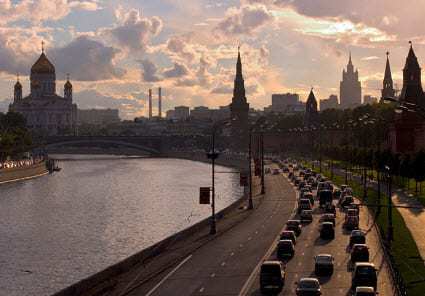 Large companies are beginning to see promise in the Russian market. Rocket Internet AG and eBay have begun investing heavily in the Russian e-commerce space. The reason they are doing so is because they see the potential for major returns on their investments. The country's digital commerce sector is still relatively young, which means that there is a great deal of opportunity for companies to establish a strong presence in an emerging market.
More people throughout Russia are accessing the Internet
Internet use in Russia is also on the rise. From 2008 to 2013, Internet usage has grown by 100% throughout the country. Part of this growth is attributed to greater smartphone penetration. As more people begin to use smartphones, they are beginning to access the Internet more regularly. For some, this means shopping online, but most of those using their smartphones on a daily basis do so for social reasons.