QR Code Press » Featured News, Mobile Commerce, Near Field Communications, QR Codes » Linktagger.com announces support of NFC tags within platform
June 19th, 2013 | Add a Comment
The Linktagger.com team are very excited to announce we now support NFC tags within the Linktagger.com platform.
When creating a dynamic QR code in Linktagger.com the unique web URL can now be used as the bookmark URL when programming NFC tags thereby making your NFC tags completely dynamic with the same features available as the rest of our linktags. This means for the first time a user can create a dynamic NFC tag and make changes to its actual physical action remotely.
All of our linktag types are supported such as web redirect, app store download, dial a phone number, file download etc. Add this to our reporting features, secure linktag's and Google Analytics integration and we believe this makes for a powerful addition to the Linktagger platform.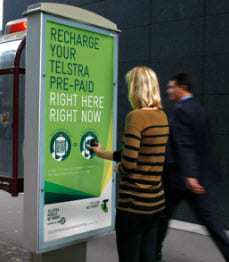 We can also supply fully managed combined QR and NFC Linktags for your users on print or hard engraved/embossed materials. We welcome any challenge and new innovative ways to use our
linktags.
Linktagger.com is a dynamic QR Code and NFC management platform which allows the creation and management of powerful QR Codes for linking to websites, app store apps, mobile sales channels and public information among many other uses. If you haven't signed up for a free account at Linktagger.com be sure to head over and try us out.
Contact Info:
info@betacities.com
www.linktagger.com
Filed under: Featured News, Mobile Commerce, Near Field Communications, QR Codes · Tags: app store, dynamic NFC tag, Google Analytics, Google Analytics integration, linktagger, linktagger.com, marketing, marketing management, marketing management system, mobile commerce, mobile marketing, NFC Linktags, QR Code and NFC management, qr codes, qr codes link
Pages
About QR Code Press and MCommerce Press
We highlight the latest in the world of Mobile Commerce news so you can keep updated with the coolest technology available! Join us and explore the changes in how the world does business with new technology like Near Field Communications that enable mobile payments, Augmented Reality Apps, QR Code marketing techniques and Social Media marketing tactics. Learn from others how you can take your mobile marketing campaign to the next level by implementing successful mobile strategies. Enjoy and thanks for stopping by!