Students from the Ricardo Richards Elementary School have added the quick response codes to signage.
Starting on Friday, visitors and residents of St. Croix can benefit from new QR codes that will be added to the existing signage in front of two historical buildings that are located in downtown Christiansted.
There will be a welcoming ceremony held at the Steeple House in order to introduce the barcodes.
The addition of these QR codes has been, to a large degree, the result of the work of students from the Ricardo Richards Elementary School, as a part of their "Who Lived Here?" project. From among those children, two of the sixth great class members – Jeylani Carmona and Quishylah Navarro – will be representing their classmates by placing the quick response codes on their new positions on the signage at Fort Christiansvaern and Government House, on Friday.
The QR codes can then be scanned by smartphones and tablet computers to learn about those historical buildings.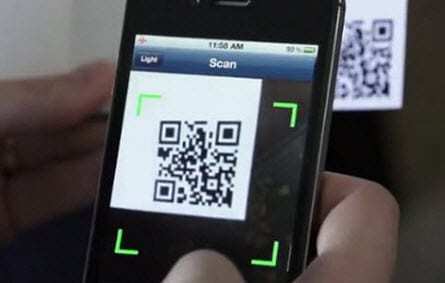 Scanning the QRcodes can be done using virtually any free reader app, which then redirects the user to a website with more information about the building in question. According to former principal of the school, Colleen Williams, "The project is the brainchild of Ms. Valrica Bryson," adding that "As part of this grade level project, students went on walking field trips to the Christiansted area to identify the buildings and did research on the former occupants of the residences."
Ms. Bryson, the chairperson of the Music Department of Elena Christian Junior High School, who also received the State Teacher of the Year in 2007, explained that the "Who Lived Here?" project had to do with encouraging the students to identify certain landmark structures in St. Croix, and to learn about the history of those buildings. She explained that one component of the project was for students to write scripts and then produce short documentary films about the sites.
She added that "The films are uploaded to a Web site and accessed via QR codes that are scanned onto the signs. The QR codes make the short films available to visitors and locals on site."