After having made its way clear across Canada during the summer of 2014, the experiment is headed to Europe.
A hitchhiking robot called the HitchBOT, that uses mobile tech to relay its progress back to its creators, was sent on a trip, last summer, and made its way from Halifax, Nova Scotia, Canada, to Victoria, British Columbia.
Now, in partnership with a German science television program, it will be headed to Europe for new adventures.
Even though the HitchBOT uses mobile tech, it is actually a relatively simple and basic creation. It is designed to be brought from one place to another, by way of hitchhiking, while the researchers who create it monitor its position by way of GPS. Along the way, the robot also sends the occasional Tweet, to keep everyone apprised of its progress by way of social media. The social experiment was extremely successful in Canada, so it is now being sent to Germany to repeat the process.
The use of mobile tech will be the same, according to its creators from a Canadian university.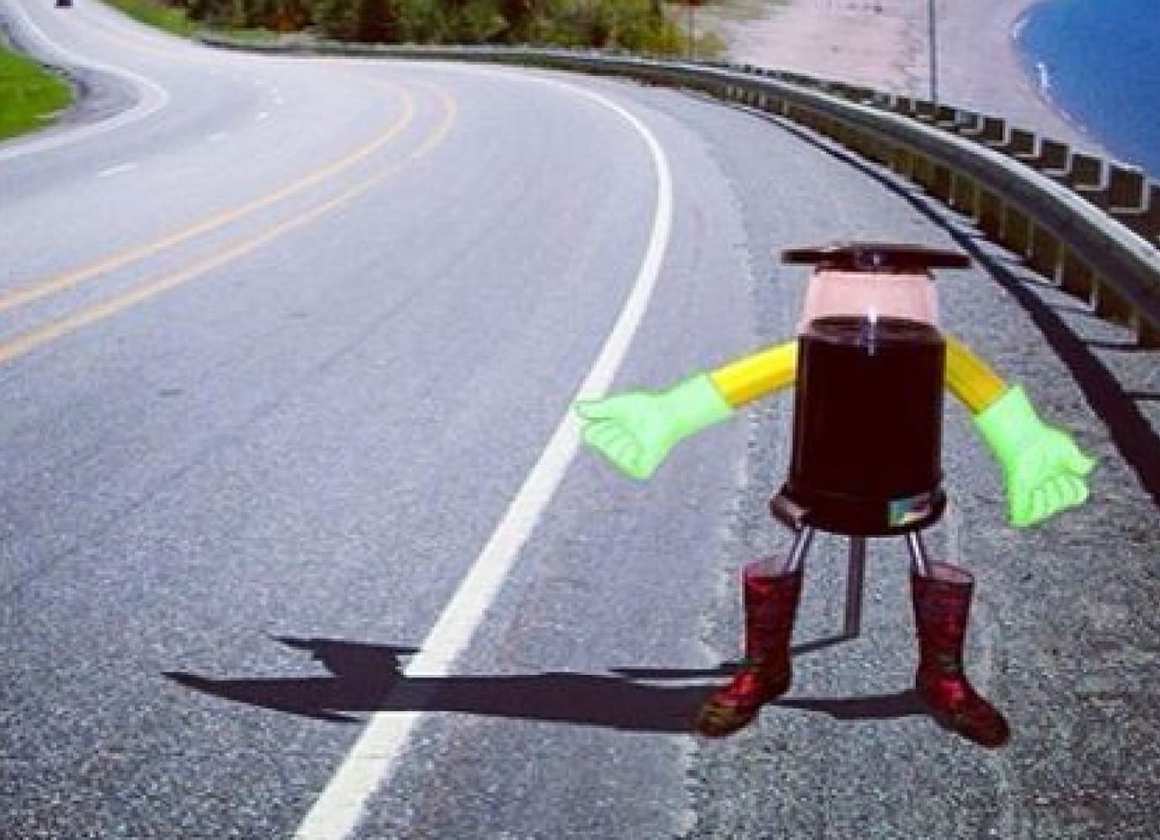 According to HitchBOT co-creator, Frauke Zeller, a professor from Ryerson University, "I think being helpful to something that needs help is something that is innate to everybody." Zeller is also originally from Germany. She added that the HitchBOT team, which is made up of students from both Ryerson and from McMaster University – also in Canada – are working hard to update the language software in the robot, to make sure that its mobile technology is ready to speak German.
The robot's journey will begin next month. The researchers are hopeful that it will be successful, as it was in Canada, where the entire journey across the country took only three weeks. The robot hitched rides with random people across the country. It is outfitted with rubber boots and gloves and is equipped with an LED light panel that makes up its face. Its torso is nothing more than a plastic bucket.
The robot's mobile tech works by explaining itself to road trippers so that they will pick it up. It also asks them to plug it in so that the battery will remain charged and so the GPS signals and Tweets can continue. Its built-in WiFi allows it to obtain and provide the occasional tidbit of information that is relevant to the region through which it is traveling, so that it can take part in the conversation with the other people in the vehicles transporting it.