QR Code Press » Featured News, Mobile Commerce, Mobile Marketing, United States » 2012 top tech trends that will be revealed at the Consumer Electronics Show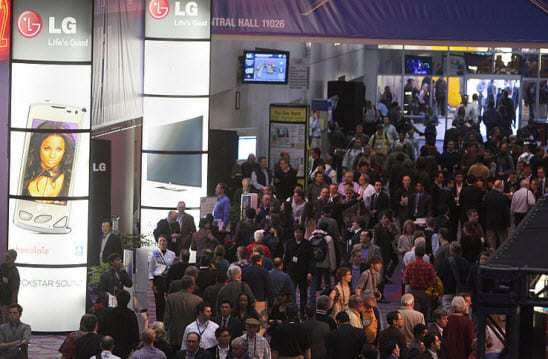 The Consumer Electronics Show (CES) is an annual business event where many of the announcements about the very latest in mobile, computing, video game consoles and a great deal more are made, and this year's Las Vegas event will be no exception to this rule.
The only element missing from the CES has been Apple devices which, since 2007, when it introduced the iPhone, have been revealed alongside but not at the event. Therefore, experts from around the world watch this show to find out where technology will be headed throughout the next 12 months.
The following are what many are waiting to see at this year's event:
• Windows 8 – Microsoft is often represented by its CEO Steve Ballmer at the event, and he will be there again this year; though for his last time. Though it isn't anticipated that there will be too much news from Microsoft, its upcoming operating system, Windows 8 will be discussed as its beta is to be released in February, with the initial full versions to be available later in the year.
• Next video game console generations – It is thought that Nintendo will be revealing its Wii U, but it is also unlikely that much will be said about the latest Xbox or about Sony's PS4 until the E3 Tradeshow, for a 2013 release.
• Third place in the mobile world – Though Android and iPhone will continue their top positions, it is expected that Windows Phone and BlackBerry will begin to reveal some of the moves that they will be making throughout the next year in their battle for the third place in the mobile marketplace.
Filed under: Featured News, Mobile Commerce, Mobile Marketing, United States · Tags: Blackberry, ces, ces 2012, Consumer Electronics Show, Consumer Electronics Show 2012, E3 Tradeshow, Las Vegas event, latest with BlackBerry, latest Xbox, microsoft, Microsoft news, mobile world, new BlackBerry, Nintendo, revealed at the ces 2012, Sony PS4, technology news, technology trends, very latest in mobile, Wii U, Windows 8, windows phone