The Williamston Depot Museum is using quick response codes to share more local history.
The Williamston Depot Museum in Michigan is using QR code stickers to help share more history stories with its visitors. The quick response codes are scanned with smartphones to open up a wealth of information about the city's downtown Historical District.
The project involves adding QR codes to about 38 buildings so visitors can learn more about their history.
Each of the QR code stickers will be unique to the buildings they represent. This provides interested visitors with a way to quickly and conveniently learn about the building right in front of them.
This project was created and launched by Earl Wolf, a member of the Depot Board. It applies information compiled by Mitch Lutzke, another board member. The historical information was assembled for the 2011 Historic Building inventory at the Downtown Development Authority.
The QR code stickers are highly affordable for the museum and are fast and easy for visitors to use.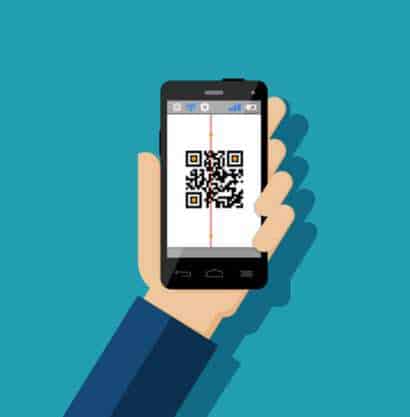 "We had a great start with the DDA inventory. With the help of many other board members and building owners, we updated the information and added as many old building photos as we could find and created a custom graphic page for each. Now with the quick scan of each building's sicker, one can access our local history instantly while on the street," explained Wolf.
The building owners are participating in the project at no-cost. Their only requirement was to approve the addition of the QR code signage in a visible and accessible place in front of their buildings. The board hopes the project will be a success and that it can one day be expanded to other buildings and historical sites throughout the area in Williamston.
"It is the mission of the Depot Museum to preserve and interpret the history of Williamston. We have just developed a new way to get those stories to all the people we serve," said President Sue Neller of the Depot Board. The current QR code stickers are meant to be only a lunching point for a larger historical education project.