This will allow students to scan the quick response codes in order to learn more about the nutrition of their meals.
Syracuse University has now announced the addition of QR codes to its dining halls, which will make it possible for people to scan using smartphones and tablets and gain access to the nutritional information associated with the food items being served.
The quick response codes were added earlier in the semester and can be found on every entrée label.
The use of the QR codes for this purpose was the result of a collaboration between the SU Food Services and the Student Association. The purpose of this effort is to provide students with a more complete understanding of the foods that are available to them, and what they are actually choosing to eat, so that they will be able to make more informed decisions and better comprehend their own nutrition and regular diets..
The QR codes will also be helpful to people who are on restricted diets for various types of reasons.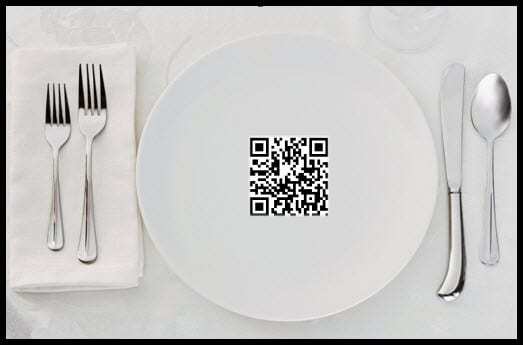 By scanning the QRcode found on the label for an entrée, students who have food allergies, sensitivities, or other types of dietary restrictions, will be able to understand whether or not a particular choice would be appropriate for their needs.
Beyond the labels for the entrees the quick response codes are also posted on signs throughout the dining center, which give students the ability to use their mobile devices to scan them and know what the menu will be for the entire day. Using the barcodes is quite simple, as they are compatible with virtually any free reader app, and do not require a specific dedicated app from the university or its dining room.
When the QR codes are scanned, they automatically direct the device user to the official website where the entrée's nutritional information is displayed. The codes are unique to the meals or to the day's menu, so that students will be able to rapidly access exactly the information that they want in a convenient way. While they can choose to navigate the website from that point, if all they are interested in finding is the nutritional information of the specific meal in front of them, then they will have it in a matter of a barcode scan.