The town's merchants group organized the experience in lieu of its traditional "Santa Comes to Town".
Orange Merchants Group members in the town of Orange, Massachusetts are using a holiday QR code tour to keep residents safe but festive at the same time. The goal was to keep up the Yuletide cheer while keeping up COVID-19 spread-prevention safety protocols by altering the traditional annual "Santa Comes to Orange" event.
Residents are invited to wear their masks and drive a 12-stop barcoded route throughout the town.
Along the QR code tour, mask wearing participants can use their smartphone camera apps to scan the barcodes at each stop. This will automatically direct them to YouTube links of Santa Claus as he reads parts of the classic "the Night Before Christmas" story.
The event started on the weekend, but residents are welcome to take the digital adventure through town anytime until Christmas Eve. The first stop on the journey is at 525 Athol Road in front of Blue Rock Dog Training. From there, the route is clearly laid out until it ends at 627 East River Street at the White Cloud Diner. There, kids will find a special mailbox where they can mail their letters to Santa.
The QR code tour is meant to safely get people out to experience the holidays in their town.
"It's meant to get people … out of their houses, but it also gets them around town to see where the businesses are out there," explained Orange Merchants Group member Nicole Wetherby, the freelance graphic designer who edited Santa's videos.
Kids who want to see Santa Claus with their own eyes will be able to view him across from the diner at the Orange Municipal Airport at a socially distanced drive-thru experience.
This digital and distanced experience is meant to replace the Orange Merchants Group's traditional "Santa Comes to Orange" event, also known as "Santa in the Park." That event is typically held at Memorial Park around Thanksgiving and has done so since the 1940s. It provided kids the chance to see Santa. Last year, he arrived at the event in a firetruck.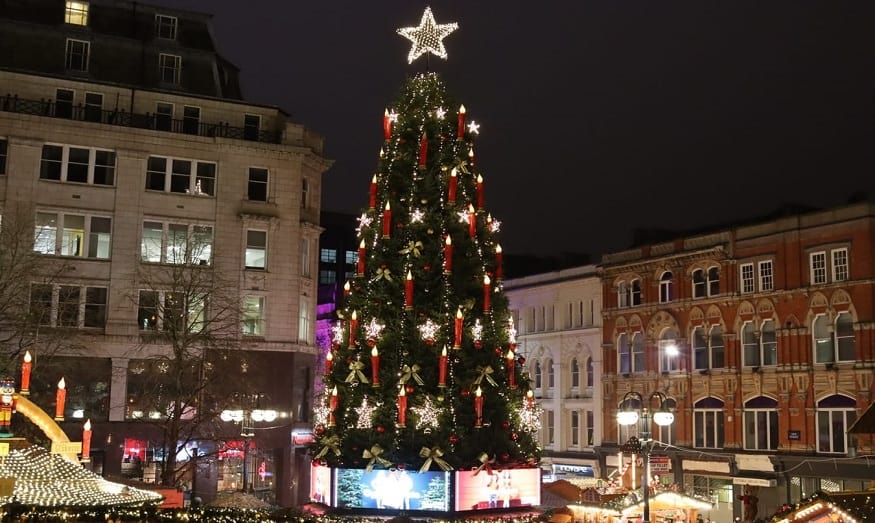 That said, as we are still in the midst of a pandemic, the QR code tour was chosen as a much safer experience that would still bring people out into their town.