Quick response codes make it possible for players to design their own pixel art for custom game components.
The popularity of Animal Crossing QR codes has exploded as the game has made it possible for players to customize their characters and their homes or islands.
Animal Crossing: New Horizons lets players create their own clothing and decoration options.
Players are sharing their Animal crossing QR codes as one of the most loved features of this game. They create their own pixel art which converts into their custom designed clothing options. They can also create decorations for their island or house. This way, the game offers greater customization for the players to enjoy and share.
The system works by allowing players to design their own image for these various customizable components. From there, it is saved and converted into a quick response code. This can be scanned to use in the game or to share for others to use.
To be able to use the Animal Crossing QR codes, the instructions are as follows:
Download the Nintendo Switch Online application. Both Android and iOS phones have official versions of the app in their stores.

Find the Nooklink, which is under the New Horizons' Game-Specific Services section.

Turn on the Nintendo Switch and run the game. Before loading the saved customized clothing or decoration file, press the switch's '-' button. This provides access to the settings and Tom Nook should appear.

Choose Nooklink settings following the dialogue with Tom Nook. Click "Yes, please!" to connect your smartphone and game and provide access to the ability to scan the quick response codes (and several other features). The game automatically saves and will reopen in its typical way.

From now on, when you open the game features on the Nintendo Switch Online App, Nooklink should appear automatically.
From there, players can either create or scan the many Animal Crossing QR codes or can scan those they find elsewhere from friends or online. Large and growing galleries of these barcodes are popping up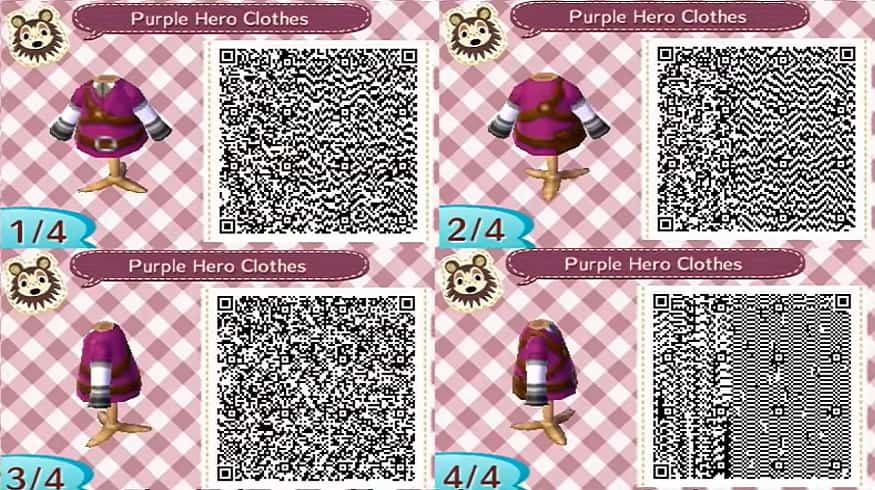 online with hundreds of options to customize characters, homes and islands with clothes and decorations.