This allows shoppers to use their smartphones to organize their purchases – past and future.
There are already mobile apps to help with just about everything, and now organizing shopping has been added to the list, with applications that are assisting shoppers in their ability to keep on top of their receipts – in case returns or exchanges are needed – and gift cards.
These easy to use applications allow a smartphone to keep purchasing options and records all in one place.
These types of mobile apps could help to eliminate the rampant problem of missing receipts for items that consumers want to exchange or return, misplaced coupons that cause opportunities for savings to disappear, and lost gift cards that can't be reimbursed. They transform those documents into digital files that are stored in the cloud so that they can be accessed by devices such as smartphones so that they can be used and redeemed for their intended purpose.
These forms of mobile apps can also help to reduce the size of wallets that are expanded beyond their ability to close.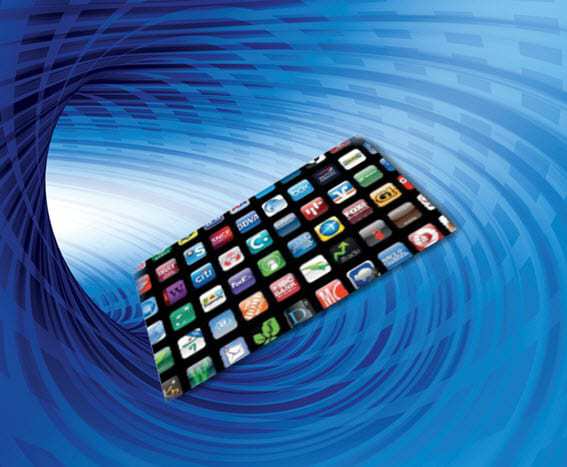 According to Peter Jackson, the chief executive officer of Ziploop, a company that provides an application with just this type of function, "People have rubber bands around receipts, around promotions, around coupons and things are in complete disarray". He added that "The big gap in technology is an effective mobile application that helps us manage our retail transactions."
_____________________________
Technology Quotes That Invite Thought - "People will accept your ideas much more readily if you tell them Benjamin Franklin said it first." - David H. Comins
_____________________________
Through that system, a shopper is able to use a smartphone to take a picture of the plastic or paper retail gift card or receipt. The primary information from that item is then uploaded into Ziploop, where it is stored under the individual shopper's file, located in the cloud. That service is available to both iPhone and Android smartphone users.
Other companies with mobile apps that have similar purposes include Lemon Wallet, OneReceipt, and Gyft. These are all designed to help consumers to be able to keep their shopping documents organized in a digital format. Those applications are all available for free, which means that it is up to the consumer to decide which one best suits their needs and preferences.