This wearable technology was first demonstrated quite a while ago and now shoppers can finally try it.
The Levi's smart jacket was initially unveiled two years ago, and consumers have been waiting for their own chance to try it out. Now, the touch-sensitive fabric has been integrated into a jacket with a smart sleeve.
This clothing with a smart sleeve will be sold for about $350 for consumers who want tech right in their outfit.
The smart jacket sleeve is incorporated into the Levi's Commuter Trucker jacket. It has an attractive and comfortable fit and has been receiving the nod from those who have tried it on. At the same time, simply tapping or swiping the left cuff can allow a wearer to control their paired smartphones.
What has yet to be determined is whether this convenience integrated into a jacket cuff will be seen as being worth $350 by consumers. The main target market for this product is individuals who commute to and from work or school on a bicycle. That said, there are also likely to be a few tech-lovers who also like the look of jean jackets who will want to get in on the action, too.
The new smart jacket is compatible with both Android and iOS based smartphones.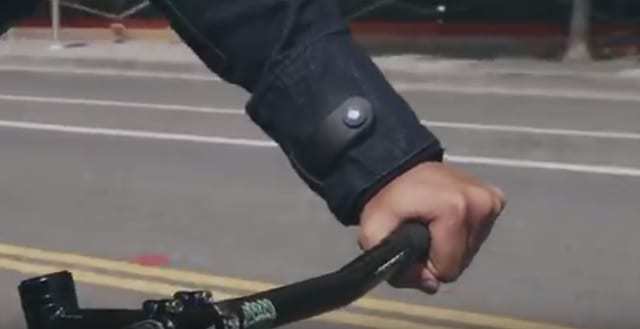 The standard Commuter Trucker jacket produced by the company typically sells for about $148 without the smart sleeve. That said, Levi's also pointed out that designer denim companies routinely sell jackets for $400 or more. In theory, this would place the new smart clothing in a competitive price range with the additional technology to offer above and beyond the jacket itself.
This wearable technology was produced using Google's Project Jacquard technology. The idea is rather straight forward. It is a standard piece of clothing, a segment of which is made with touch-sensitive fabric that works in a way similar to a touchscreen phone or tablet.
Though the tech is the same for the smart jacket as it is for a touchscreen, what makes it striking is that it is sold in the form of a garment, instead of being a handheld gadget.