From covers to lenses, the Consumer Electronics Show is bringing photography to phones.
CES 2016 is well underway and the more than 3,600 exhibitors showing over 20,000 products and mobile technology offerings have filled a record breaking amount of space within the Las Vegas Convention Center, the Venetian Hotel and the Aria Hotel. Las Vegas isn't new to this type of event but it is certainly lending every bit of free space to it, this year.
Among the trends that have popped up through the latest tech developments is in photography.
Photography is already a central feature to many types of mobile technology, as many people have completely replaced their digital cameras with their smartphones. Still, there are some limitations to the type of experience a smartphone can provide when compared to a good quality camera. That said, it isn't just the ability to snap a photo that has been drawing attention at CES 2016. Products featuring unique types of image have also been among the hotter demos, this year.
Mobile technology covers that boost photography capabilities or feature unique photography are topping the list.
For example, UPROSA has created a unique line of mobile technology cases for smartphones MacBooks and bags in general. They aren't the traditional photographic design but are, instead, the result of a movement of scientists turned photographers. UPROSA was started by graduates of Cambridge and Oxford who have a passion for both technology and science. They have managed to combine their interests to produce unique and fascinating imagery-based products out of some of the latest scientific discoveries. For example, this colorful phone cover is a shot of pollen under a microscope.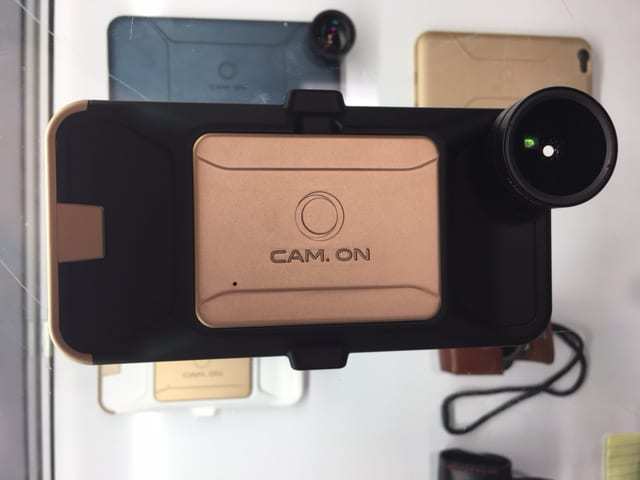 There are also a large number of products meant to turn mobile technology such as smartphones into cameras comparable to professional photography instruments. One, called the Cam On lens, has a detachable flash that functions somewhat like a portable flash. It is also programmable and offers several different shades and light intensity options in addition to a lens to improve the photo quality from the device. Improving photograph quality appears to be a very important and growing mobile technology trend at CES 2016.