The House did not pass a bill that would halt the federal assistance to pay for cellular phone service.
The End Taxpayer Funded Cell Phones Act did not pass the House this week. The bill would stop federal financial assistance to pay for mobile phone subsidies for people with low incomes. It did not pass under suspension of the rules (207-143).
This type of bill requires a majority of two thirds in order to pass the House.
Suspension bills normally arise only when the Republican leaders of the House think it will succeed. However, the effort to stop mobile phone subsidies didn't pass. Furthermore it was unable to obtain even a basic majority among House members.
If this bill had succeeded, it would have stopped Federal Communications Commission Lifeline subsidies. Wireless carriers use those subsidies in order to provide internet or voice service to low-income Americans. The program has received criticism from conservatives for quite some time. Republicans sometimes call this program "ObamaPhones" even though it was put into place long before President Obama took office. Many Republicans view the system as a form of handout system riddled with abuse and waste.
On the other hand, Democrats are currently working to broaden the mobile phone subsidies program.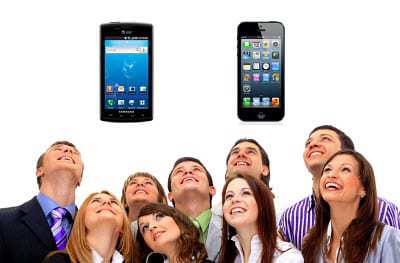 Recently, FCC Chairman Tom Wheeler expanded the program's subsidies to provide more coverage. The changes made it possible to cover more than just mobile. Wired broadband service is also eligible for the subsidies.
The nature of the bill made it unlikely to pass. Democrats oppose efforts to reduce this program. The House Energy and Commerce Committee's top Democrat is Rep. Frank Pallone Jr. (NJ). Pallone made it clear that he was in "strong opposition" to the bill.
The Washington trade association for the industry also opposed the bill. That organization explained that it was not fair for companies to be required to pay for the program's funding source. They stated that it wasn't right for that to continue if they were not entitled to receive the Lifeline subsidies. The mobile phone subsidies payments made sense only if the companies stood to benefit from them.