An innovative project seeks to encourage cashless donations to help those living on the streets.
Greater Change QR Codes could help change the lives of homeless people in the UK for the better. At least, this is the hope of the founder of the social innovation project Greater Change, Alex McCallion, an Oxford University graduate. The quick response code allows passers-by to scan it with their smartphone and make a monetary donation to the homeless person wearing it.
The project helps to integrate the homeless into an ever-growing cashless society.
Greater Change QR codes are not a new invention. In fact, the Greater Change project was initially launched on an Oxford-based crowdfunding platform late last year, reported Digital Trends. The smartphone-driven platform utilizes modern mobile payment technology to benefit both people in need and those who want to give, but who don't typically carry around cash.
When an individual scans the QR code displayed by the homeless person (e.g. on a lanyard worn around their neck, attached to a sign, etc.), the individual can make a donation via their smartphone to a restricted fund. The code will also provide the scanner with additional information about the person, including their story.
Greater Change QR Codes help to provide greater peace of mind for all.
Aside from lack of cash, some people are hesitant to be charitable to the homeless because they worry about getting scammed or that they are paying for a person's alcohol or drug habit.
The QR code helps to eliminate this concern by providing donators will information about the person they're donating to and where their money is going. The person who scans the code can read the profile of the person they wish to help, which will explain their circumstances of how they became homeless or what their job used to be.
It also provides information about where the money is going because the person will be registered with local charities and will have already worked out a future plan. Money is never handled directly and the donator will know how the funds will be used and what the goals are.
As for the homeless person, Greater Change gives them the chance to show they are committed to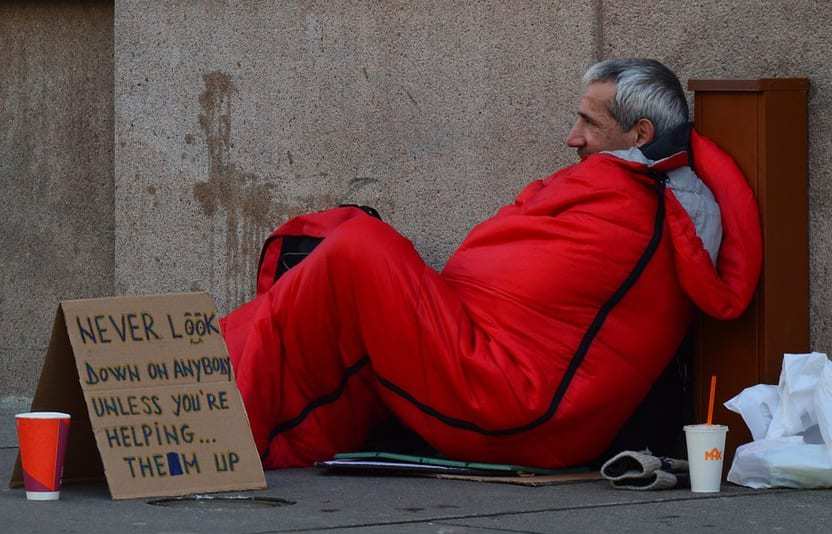 change. It gives them a platform to tell their story and humanizes their situation.
Presently, the Greater Change QR codes project is being tested in Oxford, UK. Additionally, donations can also be made via the website and the project is also investigating contactless payments.