The surgeons successfully conducted a spinal fusion procedure using AR guidance equipment.
Johns Hopkins in Baltimore was home to a first of its kind augmented reality surgery conducted on a living patient in the United States. Dr. Timothy Witham, Dr. Daniel Sciubba, and Dr. Camilo Molina used AR technology guidance to place six screws into the patient's spine.
The purpose of the procedure was to help relieve chronic pain suffered by the patient.
The augmented reality surgery technology involved the use of a headset with a see-through visual display. That display allowed the surgeons to see the patient in real life, as well as a digital display projected over the patient showing the individual's internal anatomy, including blood vessels and bones. According to the surgeons, it's not dissimilar to using a GPS display.
Using this technology gave the surgeons the ability to enjoy greater accuracy, while conducting a safer, less invasive, and eventually faster procedure.
The device used in the Johns Hopkins surgery involved the use of the xvision Spine System (XVS) by Augmedics. It makes it easier for the surgeons to visualize the patient's three-dimensional spinal anatomy throughout the procedure, as though the surgeons could see right through the skin. The use of AR made this possible for the surgeons while they were looking directly at the patient, instead of having to receive separate guidance on a remote screen.
This augmented reality surgery involved three different procedures using the xvision Spine System.
The patient underwent a posterior lumbar decompression, as well as a slipped vertibrae (spondylolisthesis) correction, and a spinal fusion. It took place at Johns Hopkins Hospital on June 8.
"Today marks a new era in spine surgery," said Augmedics founder and CEO, Nissan Elimelech. "This first case is just the beginning of a revolutionary change to the way surgery is performed by providing surgeons with more control, giving them the information they need, directly within their working field of sight, to instil technological confidence in the surgical workflow, and to help surgeons perform as safely and effectively as possible."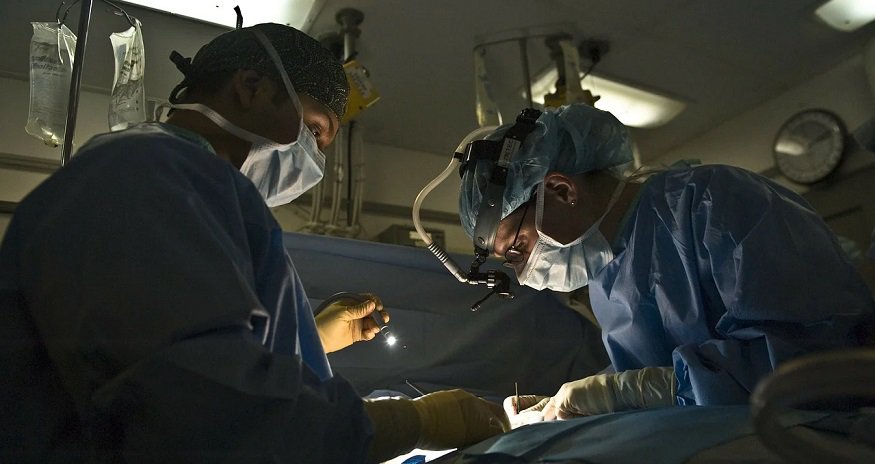 Elimelech added that they feel the augmented reality surgery system will substantially improve the safety, accuracy, and operating efficiencies as well as the outcomes enjoyed by the patients.