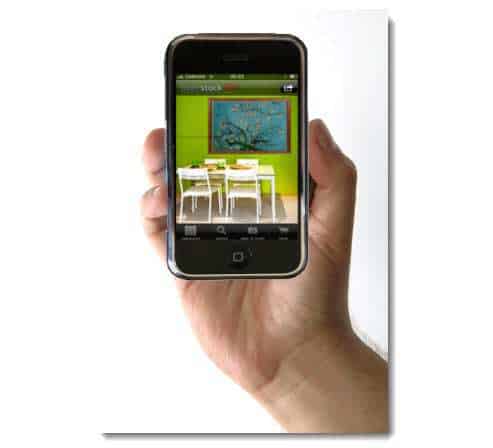 Augmented reality can be used for more than marketing or games. OverstockArt.com, a website that sells museum quality, hand painted canvas art, has released a new mobile application for the iPhone and iPod which uses augmented reality to help shoppers envision art on their walls at home. The company is looking to enhance customer's experience and help them make informed purchasing decisions by allowing them to take art for a "test run" via the application.
The application allows smart phone users to browse through art and then superimpose their favorite pieces on the walls. Shoppers can manipulate the size of the virtual canvas to see what fits best. The program is similar to what many interior designers have begun using, which allows them to virtually decorate a room.
Augmented reality is becoming increasingly popular as mobile devices become more technologically advanced. Marketers are taking an interest in AR as the burgeoning mobile marketing industry gains momentum. By using AR, marketers are able to produce a fully interactive experience that will impact consumers in a more profound and long lasting way.
OverstockArt.com offers a veritable cache of replicated art from a number of famous sources, such as Picasso, Van Gogh and Klimt. Shoppers using the mobile application can browse the website's inventory and make purchased from their phone. Company CEO David Sasson, believes that giving consumers the ability to engage with the site via their mobile device allows for a more dynamic and fulfilling experience.