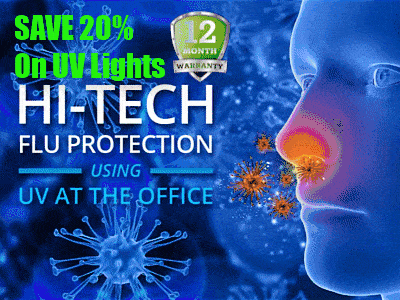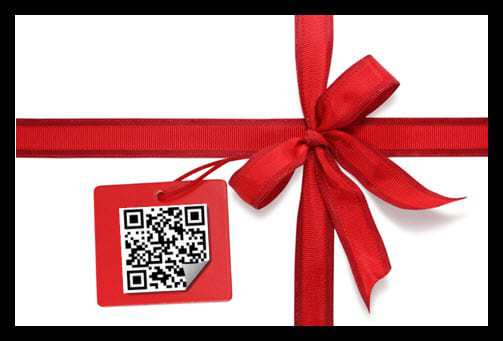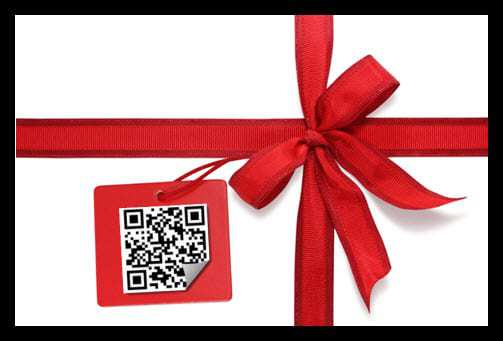 Though the QR code is nothing new, it wasn't until this year, as smartphones have achieved a significant penetration in the mobile market, that they have become an important part of the holiday experience.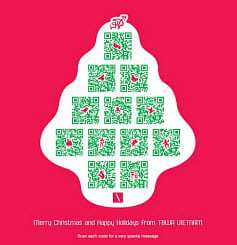 An example of this is that of TBWA, a Vietnam-based international advertising agency has created Christmas cards that include QR codes. They are being called the "first ever QRistmas Tree". They consist of an image of a Christmas tree which includes 12 QR codes, as a nod to the popular "12 Day of Christmas" carol. The codes each have an icon embedded within them that reveals the day's gift.
Similarly, QR codes have been included in a number of other uses over the holiday season. Most visibly have been those promoting shopping discounts, as well as those encouraging donations into various charitable campaigns.
JC Penney drew a significant amount of attention with its use of QR codes on gift tags that were provided to customers for free with purchase, allowing them to record a personalized message that the recipient could access upon scanning the code.
eBay held a charitable campaign where San Francisco and New York smartphone users found QR codes displayed in store windows and scanned them. For each scan, the online auction and sales site donated $1 to a maximum of $50,000 to the Toys for Tots charity.
Another charitable campaign that used QR codes was held by Purina, where the scanning of special barcodes found on specially marked packages of Purina One cat food generated a donation of $1 from the pet food manufacturer to pet shelters.