A Richmond site provides a VR lesson like no other with a glimpse into an important past.
A new virtual reality technology-based experience is opening an entirely new perspective from which to learn about the tragedies and triumphs woven into Richmond's Black history.
Virtual visitors are able to use Hidden in Plain Site: Richmond for an enriched education experience.
Through virtual reality technology, the Hidden in Plain Site: Richmond experience can send virtual visitors walking by the slave-holding facility called Lumpkin's Jail, which is currently the site of a patch of grass surrounded by parking lots. In this way, they'll see what the area was like as though they had traveled back in time. This provides a much more immersive experience than simply being told the story with the support of photographs or even a video dramatization.
Beyond, they will also be able to have a look at the Swan Tavern, the location of which is the current home of the Library of Virginia. Back then, however, the Swan Tavern housed the Richmond Planet all-Black newspaper which even had its own printing press. Continuing along the virtual tour, they will see what is now I-95, but that used to be the booming Navy Hill neighborhood that was demolished to put the freeway in place.
The virtual reality technology helps visitors to better explore the area's Black history.
The experience allows users to be able to see places that would be easy to overlook because they have been demolished, cleared, or entirely replaced over time. That said, the sites were still home to remarkable segments of Black experience through history.
The project was created by J. Dontrese Brown. It is meant to help make it easier to explore the distinct moments in the Black history of Richmond that would be easiest to miss because the sites as they were, are no longer part of the city.
"It was really evident that the sites that had the most pain, the most suffering, were the ones that were completely destroyed," said Brown.
The greater purpose of the project was to create a visual experience that would help to contribute to the racial justice conversation taking place nationwide following George Floyd's death in May 2020. The history presented through this project contrasts significantly with the Confederate memorials throughout the city.
The developers behind the project worked with Brown to come up with some of the most significant sites in Richmond's Black history, only to discover that most had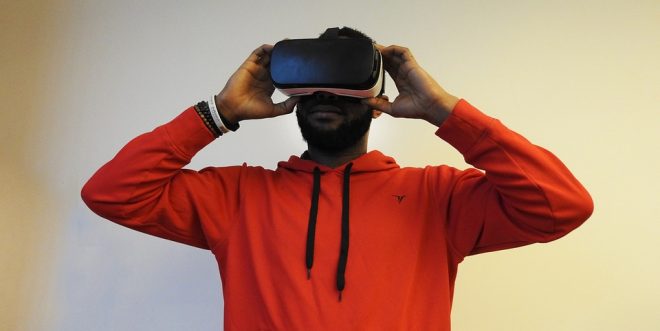 been paved over or rebuilt into new buildings. As a result, virtual reality technology offered an opportunity to see the demolished and replaced sites as they were back when they were making important history.