Since the holy city is in lockdown, many people have turned to technology over religious holidays.
With Jerusalem locked down, many people around the world have turned to virtual reality travel as a way to visit the city during holy days occurring during the coronavirus pandemic.
This would typically be an exceptionally busy time for the city as many holidays have aligned.
This year marks the first since 1992 that Passover, Easter and Ramadan have all occurred in the same month. It was expected to be a time that would bring pilgrims from around the world into the Old City. With much of the world in lockdown, including Jerusalem, many are now looking to a virtual reality travel experience to allow them to see the sites they cannot currently see in person.
At the moment, only Israelis and Israel residents are being allowed into the country. Even then, upon arrival, those individuals must remain in a hotel under quarantine for two weeks. Therefore, a Jerusalem museum launched the VR tour of the Old City holy sites so would-be pilgrims don't feel as cut off from the places they had hoped to see at this important time of year.
The Tower of David Museum has released a virtual reality travel experience called "The Holy City".
The Holy City is an immersive VR experience people from around the world can enjoy for free until April 24. That day, Ramadan begins. It has been available for free since the first full day of Passover, April 9.
The Tower of David Museum worked with Blimey in Israel and OccupiedVR in Canada, two virtual reality firms. They collaborated through the museum's own Innovation Lab, which has a 360-degree simulation. The result allows users to "walk" through a digital rendering of the Church of the Holy Sepulchre during the Holy Fire ceremony at Easter. It also brings visitors into the Al-Aqsa Mosque to kneel among worshipers during Ramadan prayer. Finally, it brings guests to stand at the Western Wall at Passover, among those receiving the ancient priestly blessing.
This virtual reality travel experience allows visitors to see the sites for free during these important holy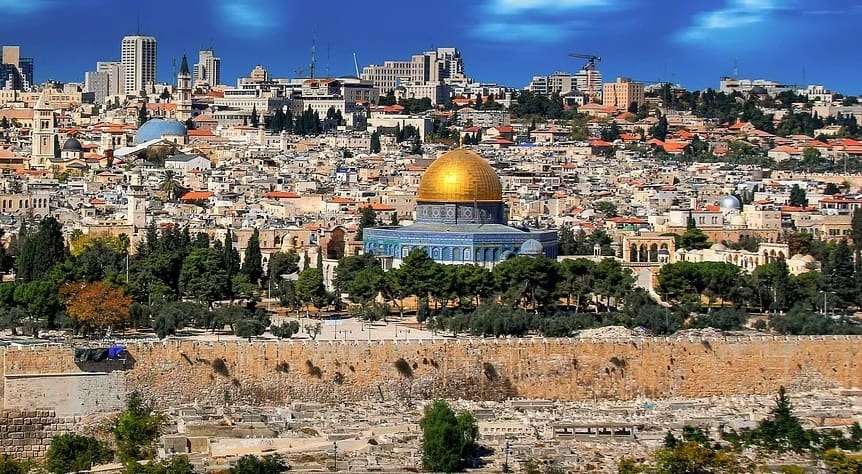 days even while the city is in lockdown due to coronavirus. That said, it will remain available for a fee indefinitely.