Survey shows that US consumers are not as mesmerized by mobile shopping as some might believe
Mobile commerce may be growing, but consumers are not showing as much interest in shopping from a mobile device as previously thought, according to a new survey from PwC, a retail and consumer analysis group based in the U.S. Consumers have been showing modest interest in mobile shopping, but many have been let down by the poor mobile commerce experiences being offered by retailers and online merchants. The survey from PwC is based on the responses of more than 15,000 online shoppers throughout the U.S.
Security and technical issues with smartphones keep people away from online mobile shopping
The survey shows that security is one of the most significant issues that have consumers concerned. Approximately 37% of respondents noted that security was lackluster in the mobile space, which discouraged them from shopping online from a mobile device. Beyond security, technical issues are also creating problems for consumers. Approximately 33% of respondents to the survey noted that the screens on their mobile devices were too small, making for a poor shopping experience.
_____________________________
Technology Quotes That Invite Thought - "We'd love to see a world where Venmo added support on the blockchain, then a Circle customer could pay a Venmo customer using their QR code or their blockchain address - and go between those instantly and for free." - Jeremy Allaire, CEO of Circle
_____________________________
Consumers are willing to support the mobile initiatives of the brands that they trust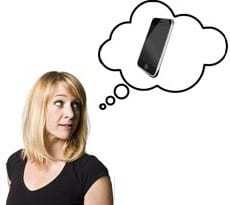 While many consumers have been disenchanted by the prospects of mobile shopping, many people are still willing to participate in mobile commerce. Some 79% of respondents said that they would readily participate in the mobile shopping initiatives coming from brands that they trust. Consumers believe that these brands can offer an enjoyable online shopping experience and can adequately handle any of the security issues that exist in the mobile space.
Retailers still have work to do before they can effectively engage mobile consumers
The survey suggests that retailers still have a long way to go before they become comfortable with the concept of mobile commerce. Consumers are becoming more mobile-centric, which means that they are beginning to look for services that accommodate their interests in the mobile space. If retailers cannot adapt to this change, they may run the risk of becoming irrelevant among consumers that can easily find a new brand to support online.