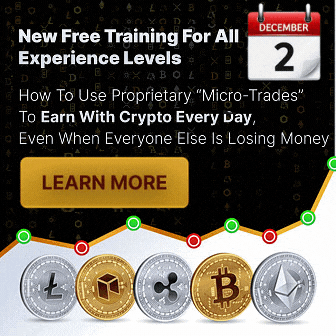 It's that time of year again and mobile devices and accessories are topping the lists for most wanted presents.
When it comes to the absolute most-wanted presents that people are asking for and that will top the shopping lists throughout the 2014 holiday season, tech gifts are certainly way up there, but consumers need to be discerning to make sure that they are choosing gifts that will live up to the expectations of the recipients, but also that the gift-givers can afford.
There are a number of high quality mobile devices and accessories available within a reasonable price range.
While many people will certainly be looking for smartphones, tablets MP3 players, digital cameras, and other exciting tech gifts as the big "wow" gift that they will be giving this year. It will be smaller items, such as awesome accessories, that will be filling the stockings and making sure that those mobile devices will perform to the level that the recipients need and expect.
These top tech gifts for this year will include everything from portable speakers to external battery chargers.
Among the mobile device accessories that are expected to be the most popular for gift buyers and recipients include the following top 5:
1. Portable speakers – Turn that cell phone or MP3 player into a mobile stereo with a great set of portable speakers. This year, the JBL Micro II Ultra-Portable Multimedia Speaker is expected to be an especially hot item that is small enough to fit into any bag with five hours of battery life and a convenient design that clips onto clothing or a bag strap.
2. Laptop cooling pads – Extend the life of that expensive laptop with a compact and lightweight cooling pad. One of the most wanted for 2014 is predicted to be the Cooler Master NotePal X-Slim Ultra-Slim Laptop Cooling Pad with 160mm Fan.
3. Phone tripods – Many people are now using their smartphones as picture and video cameras. Take better quality photos – including selfies – with the Wareway Telescopic Handheld Professional Monopod Camera Extender Pole with Tripod Mount, which has received outstanding consumer reviews.
4. Mobile phone game controllers – As mobile gaming becomes increasingly popular, controllers and other similar accessories can help to greatly enhance the experience. The MOGA Mobile Gaming System for Android 2.3+ devices provides the type of gaming experience that players at every level will love.
5. Power banks – the majority of the top tech gifts, this year, are battery powered, so giving an external battery charger can help recipients to get more out of their beloved mobile devices. The Mogix Portable Battery Charger is rapidly spiking to the top of the popularity list for both personal and business use due to its huge 10000mAH of backup power, its dual ports and its compatibility with virtually any rechargeable device from smartphones to tablets, or even vapor cigarettes, smartwatches, digital cameras, Google Glass, or a laptop. This one provides a particularly affordable option due to the Facebook Black Friday Sale it is offering from its official social media page.