Next Games and Netflix have teamed up to develop a game based on the hit series.
A Stranger Things mobile game is reportedly in the works. The upcoming free-to-play mobile game is being developed by Finnish games developer and publisher Next Games and is based on the popular, Sci-fi-thriller Netflix series "Stranger Things."
Expect Pokémon Go AR-style game-play.
While few details have been released about the upcoming Stranger Things mobile game, in a Next Games press release announcing the title, the company said that the location-based puzzle RPG game will be in the style of a 1980's Saturday morning cartoon.
It will be designed with location-based mechanics and Google Maps integration, letting players explore The Upside Down that is hidden around them in their daily lives, which they can glimpse during their travels.
It seems that the objective will be to work with fellow players to fight back against the emerging evils that surface from The Upside Down.
"We are huge fans of Stranger Things and thrilled to work together with Netflix to bring our shared vision of Stranger Things into life in a mobile game format," stated Teemu Huuhtanen, CEO, Next Games in a press release.
"Our core focus will be to deliver on Stranger Things' rich and intense themes like friendship and supernatural adventure, and translate these into snack-sized entertainment on your mobile device," Huuhtanen added.
The CEO also said that the company with use all their creative and technological expertise to develop a game for the series' fans around the world.
The Stranger Things mobile game is not Next Games' first title it has developed after a TV series.
The Helsinki-based company specializes in games that are based on entertainment franchises, including TV series, movies and books.
Next Games is well known for its critically acclaimed The Walking Dead games for mobile, including its smash-hit The Walking Dead: Our World, which was launched last summer, uses AR tech and is powered by Google Maps.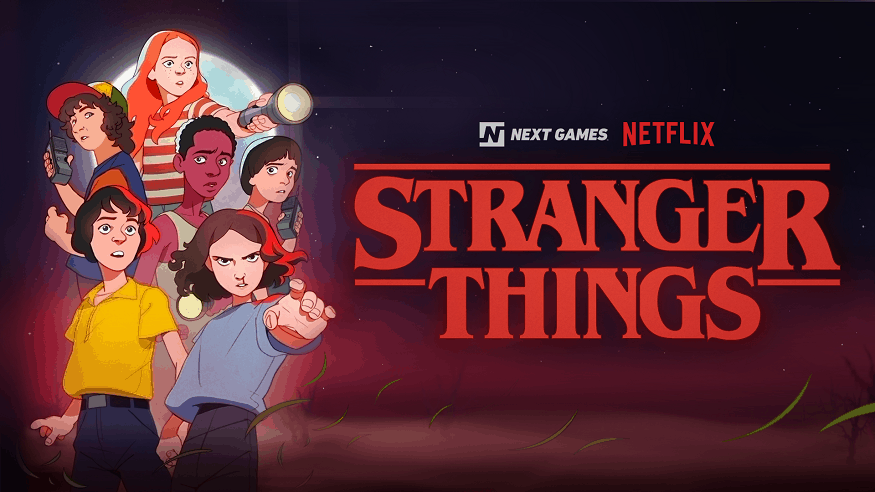 Presently, the company is working on games based on Blade Runner Nexus.
As for the Stranger Things mobile game, it is set to launch in 2020 for both iOS and Android platforms.