The coffee chain is conducting a limited test of the crypto among its many digital transaction options.
Starbucks is testing a method for allowing its users to choose Bakkt Cash cryptocurrency to pay for coffee and food through the mobile app.
The testing period was announced in a tweet by Adam White, the crypto's president.
The Bakkt Cash cryptocurrency – pronounced as "backed" – is overseen by Intercontinental Exchange (ICE) as a Bitcoin futures exchange. ICE also owns the New York Stock Exchange (NYSE). Earlier this month, the digital currency announced that it had raised $300 million in a round of funding that included investors such as Microsoft's M12, Goldfinch Partners, Boston Consulting Group, Pantera Capital, PayU, and CMT Digital.
The test is meant to be conducted as a limited experience of the mobile payment method option. This is also making the coffee chain a launch partner for the crypto's dollar-denominated digital wallet. Aside form the crypto's wallet, Starbucks patrons can also complete transactions using Chase Pay, Apple Pay, Google Pay, Visa Checkout, and PayPal, among others.
The Bakkt Cash cryptocurrency mobile payments app will launch this summer, said CEO Mike Blandina.
The Bakkt testing isn't entirely a surprise. Starbucks announced its intentions to collaborate with ICE on the crypto about a year and a half ago. Any digital currency would consider itself lucky to be tested by Starbucks as one of its mobile payments options. The coffee chain was among the earliest adopters of smartphone based payments and long held the top spot for the number of mobile transactions. That was surpassed only at the end of last year when Apple Pay overtook it, according to eMarketer.
That said, Starbucks is not the first restaurant or retailer tinkering with digital currencies. In 2019, Bed Bath & Beyond, Nordstrom and Whole Foods all started accepting crypto payments through the Spedn mobile wallet app. Others that have also started accepting various forms of digital payments include Regal Cinemas, Lowe's, Baskin Robins, and Ulta Beauty.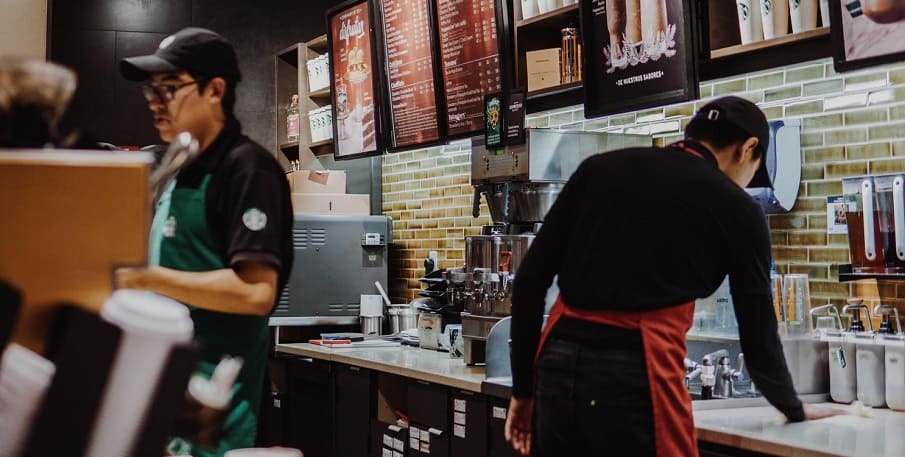 Even though it lost its crown to Apple Pay, Starbucks Pay continues its solid growth. Its strength in this area keeps it as a solid place for Bakkt Cash cryptocurrency to begin to make its mark.