The quick response code will help smartphone users to discover the athlete's story.
A new special QR code has been added to several places at the David "Bomber" Pearce statue. The bronze statue is of "Newport's Rocky", one of the greatest athletes from the Welsh city.
The barcodes were added to the statue which was first unveiled in 2018 to honor the late boxer.
The athlete's nephew Luke Pearce unveiled the special QR code. It can be scanned using a smartphone to gain access to additional information. The quick response codes are meant to make it easy for visitors to be able to learn about David "Bomber" Pearce's life and legacy.
"The QR codes were included to inform any visitors to the statue of his biography and also the charity work that is being done across the locality in the name of his legacy," said Luke Pearce.
These barcodes represent the first time Newport has used the technology on signage to expand on available information. Newport's Rocky has taken a first step in using technology in a way that may one day expand to other parts of the city. Each of the quick response barcodes will lead scanners to a different place online.
There are two versions of the special QR code for Bomber Pearce's statue and information.
Scanning the first barcode brings users to biographical information about Bomber Pearce's life. Scanning the second one directs a smartphone user to the official social media pages for Newport's Rocky.
Over £60,000 ($73,900) was raised to erect the statue on June 9, 2018. Moreover, the David Bomber Pearce Legacy charity has since donated over £15,000 ($18,500) in grants to teams, clubs, disability charities and memorial charities.
David Pearce became a boxer nicknamed "Newport's Rocky". He was a former steelworker and first fought professionally in 1978. He won several times before defeating three-time world light heavyweight champion Dennis Andries in 1981.
Two years later, he faced Neville Meade of Swansea at St David's Hall at Cardiff, becoming the Welsh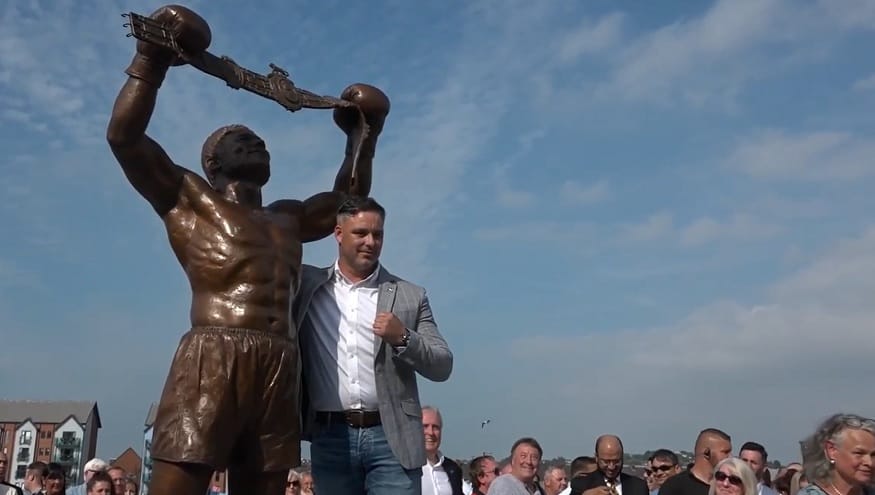 and British heavyweight champion. Pearce held onto that title for the rest of his career. He passed away in 2000. The statue and the special QR code now affixed to it are meant to preserve his memory.